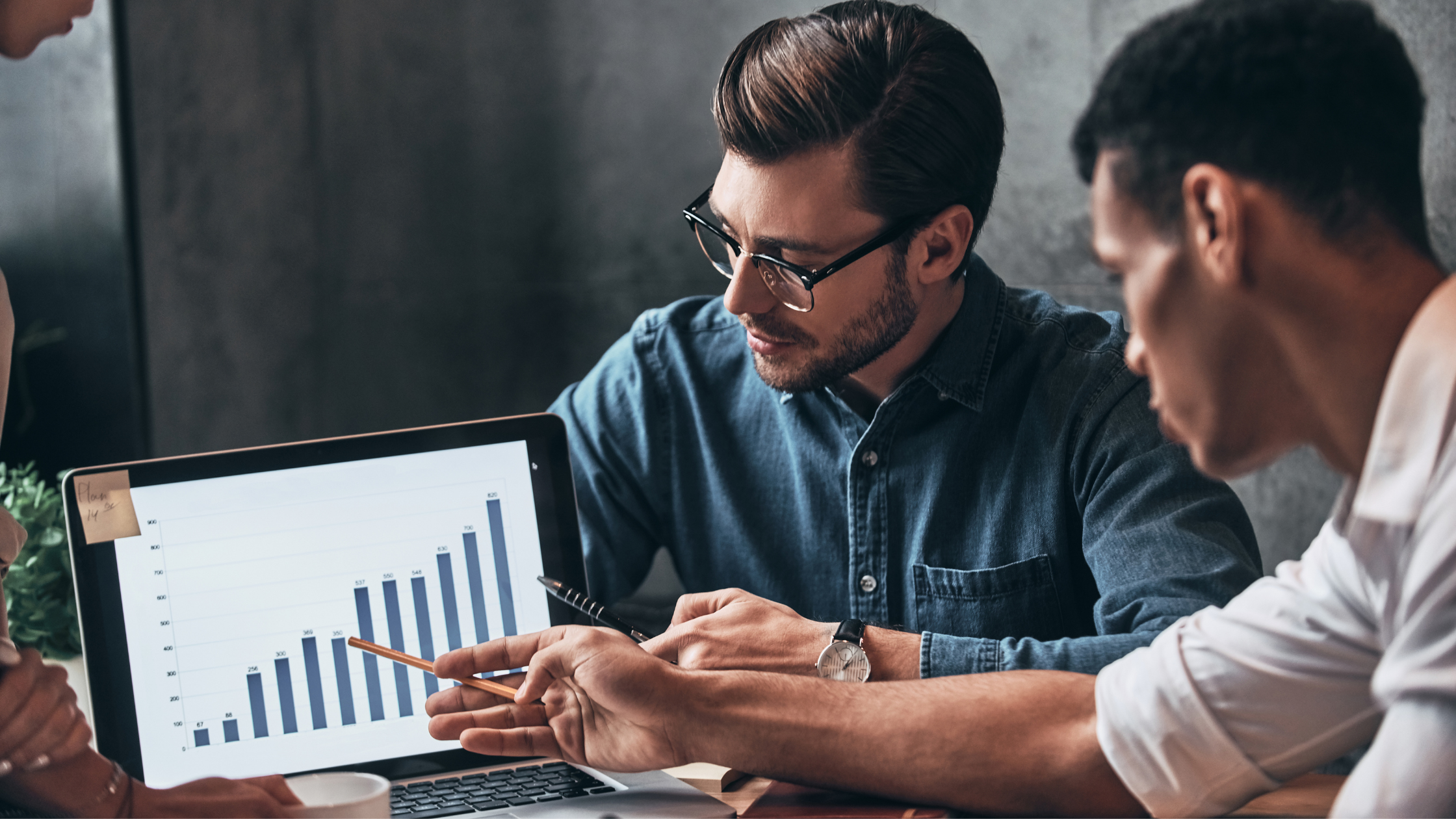 Inbound marketing, in its simplest form, is being in front of the right people at the right time with the right messaging. You may have the perfect messaging and the right target audience but still not see enough traffic and conversions. The reality is that if you're not in front of people when they want you to be, your message is going in the trash. The solution to your marketing woes may be as simple as three little words: buyer intent data. Today, we'll give a brief introduction to intent data and discuss where to find it, what to do with it, and how the marketing landscape has changed with it.
What Is Buyer Intent Data?
Buyer intent data is a pool of behavioral signals aggregated from various digital sources. You can gain insight into your site visitors' intent from several kinds of data, including social media or ad engagement and search engines queries related to specific keywords within your industry. This information is typically categorized into one of two groups: first-party data and third-party data. Let's take a look at the differences between them.
First-Party Intent Data
First-party, or internal, intent data is information that your organization gathers. This can include tracking website visitors and the pages they view, who is engaging with what marketing materials, and any other data you can find within your own resources.
Third-Party Intent Data
Third-party, sometimes referred to as external or off-site data, is collected by a site that you do not own. There are multiple data aggregators available, so we'll take a look at some of the most popular:
ZoomInfo
You've probably heard of ZoomInfo as a database to locate business contact information. The company has added capabilities to its platform, including intent signals. ZoomInfo allows you to see a live feed of data about companies' online behavior with regard to key topics, which you specify. These topics can be as broad as industry keywords such as marketing software or as narrow as a specific platform like HubSpot.
ZoomInfo gives you access to vital information about each company, including Audience Strength, which indicates the relative size of the group of employees searching a specific topic. Signal Score and Signal Count are ways of measuring the intensity with which prospects are searching your specified topics. These numbers indicate, on a scale of 0–100, the volume and frequency of specified searches. You can also see a live feed of company updates, such as announcements of expansions or executive hiring decisions, using an intent data feature called Scoops.
Bombora
Bombora is purely a business intent tool. Because this is the company's sole focus, it is renowned as the top intent tool. However, it does not have the database functionality that is included with ZoomInfo.
Leadfeeder
Leadfeeder is a tool that aggregates and simply lays out your website data. It provides information about who visited your site, their behavior on the site, and other helpful insights.
How Can You Use Intent Data?
Many B2B marketers find developing and automating targeted, intuitive buyer's journeys particularly challenging because long sales processes are largely dependent on approvals from buying groups that have various priorities and pain points. Sophisticated lead nurturing is multi-faceted, and using intent data allows you to deliver highly targeted messaging to contacts across an organization who may be involved in decision making. As prospects move through each stage from awareness to consideration and then decision, you can employ intent data to continually attract new prospects as well as move current candidates through your funnel.
Awareness
In the awareness stage of the buyer's journey, the buyer has become aware there is an issue that needs to be solved. Intent data can allow you to uncover what problems buyers are having. More than ever before, we have seemingly unlimited amounts of data at our fingertips. It's easy to get bogged down by so much information and struggle to isolate what is most important. What is compelling about intent data is its immediacy. You're able to see real-time data about where and when your target market is searching for products or services like yours, enabling you to position yourself as a potential solution before your competitors. This kind of top-of-funnel data, which appears before you've contacted prospects, typically comes from third-party sources like those mentioned above.
Consideration
At the consideration stage, the buyer has identified the root issue and begun researching possible solutions. Intent data can help you pinpoint what content is resonating with potential buyers at this stage. Some users may prefer a lead-nurturing email campaign, while others may respond better to longer form content such as an ebook or webinar. Continually optimizing your approach will mean blending the right keywords, discovered in the previous stage, with the proper types of content.
You can track consideration-stage data via multiple marketing and sales tools. HubSpot, MailChimp, and SalesLoft are just a few of the tools that your team may already use that have this functionality. Each has its own unique features, but they're all able to track email interactions and other important buyer interaction data.
Decision
Buyers in the decision stage have identified their problem and preferred type of solution, and now they are weighing providers. In the decision stage, your main objective is to set yourself apart as the best provider for the solution the prospect is seeking. Intent data can help you understand buyers' specific pain points and identify topics and keywords that you can relate to specific solutions.
Tailoring your team's language to match your buyers' pain points on product pages, in middle-of-funnel nurturing campaigns, and even in initial contacts that your business development team is making will show your prospects that your solutions are directly matched to their specific problems. Ensuring that your marketing and sales teams are properly aligned and speaking the same language is crucial to optimizing the hand-off between teams. Smoothly transitioning contacts from marketing to sales lets them know that you are a trustworthy partner and advisor, not just another company trying to push product. Using intent data to find the most pertinent keywords will make sure your prospects feel cared for and that you understand their pain.
How Has Buyer Intent Data Changed Inbound Marketing?
Inbound marketing is all about the desire to inform, educate, and help potential customers. Buyer intent data bridges the gap between you and the consumer so you are front and center when the prospect needs your help. Intent data provides insight into what problems your target customers are facing, when they're facing them, and where and how they're looking for solutions.
This highly targeted approach to inbound marketing helps you understand how best to approach potential customers at every stage of the buyer's journey. All aspects of digital marketing strategy can—and should—be informed by intent research. For example,
Optimizing organic traffic to your site by matching your terminology with what your prospects are looking for
Creating more case studies because you've found that your target audience prefers to engage with that form of content
Aligning your sales and marketing efforts to ensure all members of your team are on the same page about what prospects to target
In the ever-changing marketing and sales landscape, it's imperative to be where your prospects are when they need you. Using buyer intent data to guide your inbound marketing strategy gives you deeper insight so you can make more meaningful and impactful connections with prospects.