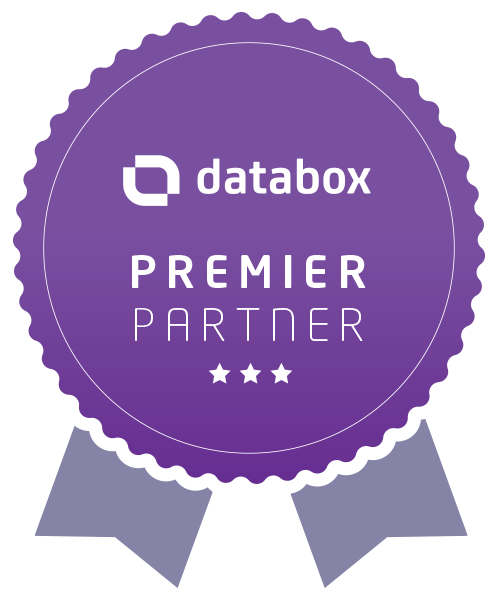 You know how important analytics is for your business. Do you spend hours trying to figure out which key performance indicators are important to measure and report? Databox can help you streamline this process to improve the efficiency and success of your business.
Business Dictionary defines analytics as, "studying past historical data to research potential trends, to analyze the effects of certain decisions or events, or to evaluate the performance of a given tool or scenario."
See the big picture.
It's easy to get caught up in the day-to-day duties of your business and neglect looking at the big picture. While it is important to do both, if you're goal is to build a business that's successful over the long term, then you need to take a step back to understand exactly what will make your business successful. Blue Frog Marketing has implemented a new inbound marketing software, Databox, that streamlines our reporting to help us do just that.
Save time and energy.
Since we began using Databox, we have saved hours of gathering data and manually creating graphs and charts for our clients. Databox automatically pulls in data from Google Analytics, Facebook ad's performance, Facebook analytics, HubSpot, and many other programs. If you don't yet have an analytics account, check out this article about how to set up Google Analytics for free. You'll need some sort of analytics account to set up Databox.
Get the information you need to guide your business into the future.
With the time you save by not having to pull data and creating reports, you can put more energy into analyzing your reports and using your insights to optimize your marketing strategy. You never have to miss a dip or spike in your analytics again: set up alerts to notify you as soon as something happens so you can quickly make adjustments—before a small problem escalates into a major issue.
If you need help deciding which metrics to watch for your business, read our article on which metrics are important.
When you launch a campaign, immediately set up a Databox board so it can start gathering all the necessary data to fully analyze how your campaign is performing. If you want to know how your competitors and other marketing agencies are beating you, Databox offers a template library so you can look at how other agencies are measuring their metrics. Another major benefit of Databox is the one-on-one consulting it offers its partners. Blue Frog has the opportunity to consult with a Databox team member and because of that, we have been able to create custom queries in order to measure the exact metrics we find necessary for our clients' success.
When you run your own business, taking certain tasks off your plate can make you a better leader. Streamlining marketing processes gives you more time to focus on making your business successful. If you have questions about how we use Databox or want to talk to a marketing expert, reach out to us, we'd love to hear from you! Our clients' success is our success.