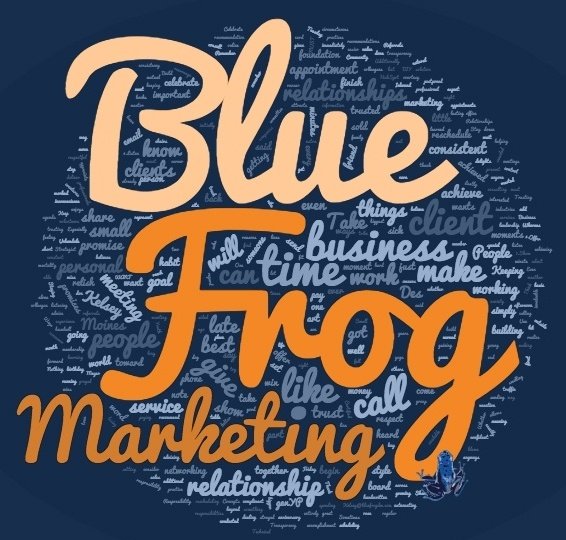 Have you ever looked at a marketing report or proposal and just simply did not know what a term meant? I find that the majority of my job as an inbound marketing strategist is consulting with and training my clients to help them understand their marketing, whether that be in our conversations or within the reports that we provide them. One of the biggest challenges as a marketing agency is maintaining this open-door policy and allowing time for training and understanding. To lay a foundation, we've developed a list of marketing terms, which helps our clients to better understand what we do for them and how we measure our effectiveness.
You'll find 3 categories of terms in this glossary:
A/B Testing - The process of using two variations of a single marketing piece to analyze performance
Analytics -The collection of meaningful patterns in data
Buyer's Journey - The active research process a potential buyer goes through leading up to a purchase. It consists of three stages: awareness, consideration, and decision.
Buyer Persona - A fictitious character based on real people, created to represent a company's target audience or ideal customer
Call to Action - A web link, button, or image that encourages a website visitor to click and be led to a landing page for further engagement
Closed-Loop Marketing - The practice of closed-loop marketing includes implementing marketing efforts, tracking results, and using lead and sales data to determine how these efforts influence business growth.
Conversion Path - A website visitor is led through a process that results in the submission of his or her contact information. This is accomplished by use of a call to action, a landing page, and a lead capture form. Once the form is submitted, the visitor is then led to a thank-you page that contains an offer.
Content - Educational and engaging information shared on a website to assist, inform, or direct potential leads, customers, and followers
eBook - A long-form type of online content typically offered in exchange for a website visitor's contact information.
Form - A section of a website page where visitors can submit their contact information in exchange for a piece of content, to subscribe to something, or to request to be contacted
HubSpot - Inbound marketing software used to carry out campaigns, generate and nurture leads, and analyze website traffic and data
Inbound Marketing - A popular form of marketing today that works to drive prospects to your website by attracting strangers and converting them into customers and promoters of your brand, rather than directly reaching out to people through advertising, cold calling, or other types of outbound marketing. Inbound marketing works by providing appealing, relevant content for a target audience and making your company easy for consumers to find online.
Inbound Methodology - A set procedure consisting of four stages: attract, convert, close, and delight. The goals of the inbound methodology are to attract strangers to a website via blogging, social media, and keywords; convert visitors into leads using calls to action, landing pages, and forms; close leads into customers with emails, the CRM, and workflows; and then delight new customers so they become promoters of your brand through surveys, smart content, and social monitoring.
Inbound Link - A link on another website that leads to your website.
Infographic - A piece of visual content used to easily explain complex data or information.
Keyword - Words or phrases that describe the content of a webpage. Keywords can help search engines, like Google, Yahoo, and Bing, accurately match a search query to an indexed website that contains useful, relevant information.
Landing Page - A website page designed to convert a visitor into a lead through the submission of a form. This page usually contains a valuable offer a visitor can take advantage of in exchange for information.
Lead - Also known as a prospect, a lead is a website visitor that has completed a form to request to be contacted directly or receive a piece of content, a special offer, or a subscription.
Lead Nurturing - Engaging leads by directing them through a series of communications or touch points, like emails, in order to lead them down the sales funnel so they can eventually become a customer
Marketing Automation - Utilizing software to efficiently manage a targeted marketing plan to capture and nurture leads
Offer - A piece of content interesting enough to get a website visitor to give his or her contact information in exchange for it
Qualified Lead - A contact who has engaged with a website on numerous levels. An example is one who has downloaded an eBook, subscribed to receive more information, and requested to be contacted.
Search Engine Optimization (SEO) - The practice of increasing the relevance of a website's content so it can be found more easily (closer to the top of search results) on search engines for closely related search queries
Workflow - A workflow is a way to automate the lead nurturing process by triggering certain marketing activities based on a lead's actions.
Direct Traffic - Visitors who land on your website by typing in your specific URL or by clicking on a link to your site they have saved as a bookmark for easy access.
Organic Search Traffic - Website traffic from visitors who landed on your website by searching for you organically on a search engine, a non-paid source.
Page Views - The number of times visitors have viewed pages on your website over the course of a determined amount of time
Referral Traffic - Website traffic from visitors who land on your website by clicking a link on another website. Sometimes Facebook and other social media links can get filtered into this category by default or unknown reasons.
Social Media Traffic - Website traffic from visitors who land on your website after clicking a link from a social media platform
Visitors - Individuals (individual IP addresses) that visit your website. This number only counts one per IP address per visit, not the number of pages that one IP address visits throughout its time on your website.
Clicks - The number of times a person clicks a post, including
Expanding the description

Clicking to read the comments

Post likes

Post comments

Post shares

Page likes
Click-Through Rate (CTR) - The percentage of people visiting a web page by clicking on an ad. The CTR is determined by dividing the number of clicks by the number of impressions . According to Facebook, a successful CTR is between .8%–1.2%.
Cost per Click (CPC) - The dollar amount charged each time someone clicks an ad. Total charges are based on the amount spent on the ad divided by the number of clicks the ad receives.
Impressions - The number of times a post or ad appears on any platform.
Interaction - The amount of activity on a post or ad on any social media platform, such as Likes, shares, comments, Retweets, or clicks.
Reach - The number of individual accounts that have viewed your post or ad on any platform.
Website Clicks - Clicks on your ad that lead a viewer from a social platform onto a website.
---
Blue Frog has many valuable resources to help you step up your marketing game. Click here to check out our library of eBooks, or for more information on inbound marketing, WATCH OUR VIDEO HERE. If your're ready to consult with an inbound marketing strategist click here!