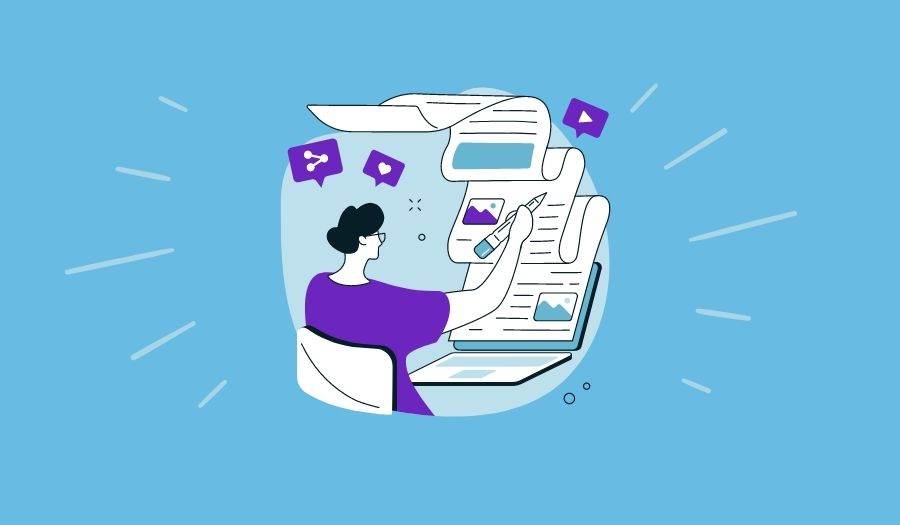 In the digital age, content is king. Search engines prioritize content that's curated with care. Creating content for your media channels, such as your company blog and social channels, is an art, and finding what works takes time. It's a labor inbound marketers perform to give their customers a personalized experience. Here are five tips for creating empathic and compelling content.
Understand Your Audiences' Interests
When you're writing content for your media channels, focus on creating content around topics your audience is interested in. Your content should be engaging, helpful, and something your audience wants to interact with.
For example, Patagonia's blog masterfully presents engaging content. It doesn't feature any clothing but connects with customers through environmental activism, a common interest. Patagonia strategically builds relationships based on its customers' shared interest in environmental advocacy. The stories are engaging and inspirational and call readers to do something about the current climate crisis.
Make Your Reader the Hero of Your Story
Empathizing with your audience is vital when creating content that builds brand advocates. Your content needs to acknowledge your audiences' pain points, empathize with them, provide a plan, and guide them toward a solution. In short, your audience should be the hero of your brand's stories.
Use the "Jobs to Be Done" Framework
"Jobs to be done" (JTBD) is a framework that can help marketers empathize with customers' pain points. The idea is to identify a product or service that helps your audience alleviate their pain points and reach the desired outcome. The JTBD framework goes like this:
As a (who the person is), when I am (the situation), I want to (motivation), so I can (the desired outcome).
This framework creates a short statement that gives marketers a starting place to understand and empathize with a customer's fundamental problem and help them reach their desired outcome. For example, let's apply this framework to Blue Frog's Highline Risk Solutions Redesign.
As a boutique insurance agent, when I am experiencing a natural disaster, I want to reach out to my clients, so I can strengthen my relationship with them.
After Hurricane Ida devastated the northeastern United States, Highline's dedication to excellent customer service set Highline apart from its competitors. Blue Frog amplified Highline's desire to provide exceptional customer service by eliminating operational inefficiencies.
Set Goals for Your Content
Before you start writing content for your campaign, you should understand what goals you're trying to achieve. Setting goals for your content ensures it's written with purpose. If your content isn't helping you achieve a goal, why are you creating it? Content that lacks purpose won't be engaging for your audience and will feel out of place on your distribution channels. To help you create engaging, customer-focused content, start by creating SMART goals (i.e., specific, measurable, achievable, realistic, and time-bound). Each content you create should help you reach a SMART goal for your campaign.
Review Your Content Analytics
How your audience interacts with your content is vital to understanding where their interests lie. Reviewing analytics and conducting A/B tests can help you optimize your content strategy. Each audience will be unique, so a strategy that works for one audience won't necessarily work for another.
A well-planned content strategy will help you win over more loyal customers and brand advocates. For more tips for optimizing your content, check out our blog!