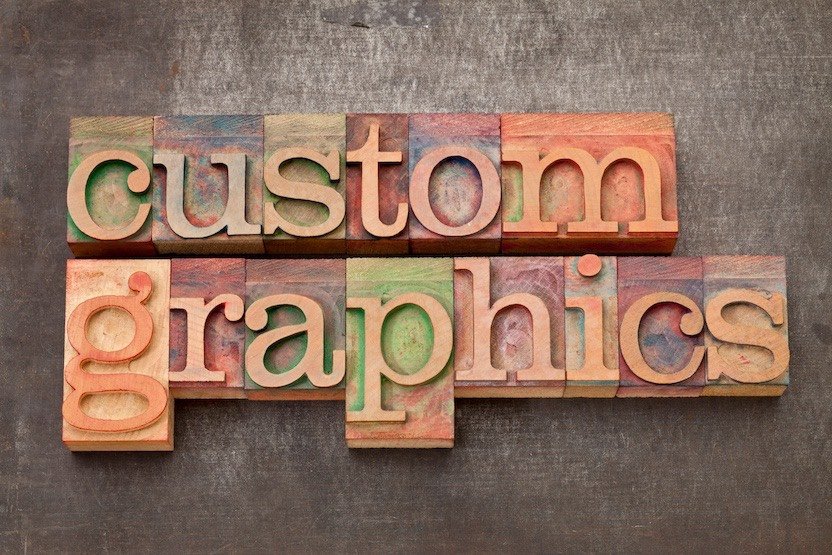 Design is all around us. It's outside our doors, in what we eat and drink, how we live and where we work. Doesn't it make sense, then, for your company's design to reflect what you can do for your clients?
As a graphic designer here at Blue Frog, I see to everything from small business card jobs to brochures, posters, and brand logos that are designed and printed in house right here in Des Moines. On the digital side, I tend to our clients' eBooks, social media design, and web design needs. Each day I come into work, there's something new to do, whether it's a new client needing a brand update or a new exciting possibility for an existing client. Across my varied projects, I've found these few tips to be instrumental:
Consistency is key.
As a brand, it's important to make sure all of your design materials follow a consistent style. The font, color palette, logo placement, and general feel of your design work should be maintained across all of your digital platforms and carry over into your printed materials as well. Our brains are naturally wired to take in information visually, and the speed in which it is able to recognize iconic colors or shapes is astounding. If your brand is easily recognizable at a glance, it can only set you up for success.
Print and digital design are both vital.
Printed materials and digital design reach different audiences in different ways. A smart company utilizes both of these methods to create channels of communication in areas that would otherwise remain untouched. While much of my time is spent on the computer, I love the feeling of a crisp business card, magazine, or booklet in my hands—something that all generations can relate to. As a millennial, I'm here to tell you that print is here to stay, and your brand has countless opportunities to impress potential customers with well-designed, functional print materials.
On the flip side, the world is now almost completely connected by the Internet, and being found in the vast sea of websites can be a formidable task. While several factors play into the optimization of your website (SEO), design is what will attract users' attention and create associations with your brand in viewers' minds.
Leave it to the professionals.
Design is tricky; graphic designers spend years fine-tuning their eye for color matching, visual hierarchy, positive and negative space, mastering specialized software, and creating their own unique artistic styles. There's also the not-so-glamorous but absolutely vital side: measuring dimensions, creating crops and bleeds, converting design files, and interpreting sometimes vague ideas to create beautiful artwork. Designers are trained to do this for you; take advantage of it. Just as you wouldn't ask your insurance agent to fix your teeth in place of your dentist, you shouldn't ask a writer, account manager, or financial assistant at your company to design your content.
Our team of graphic designers are ready to help. Find us in our Des Moines office, call us at 515.221.2214, or visit our website to learn more about how we can help make your brand excel.