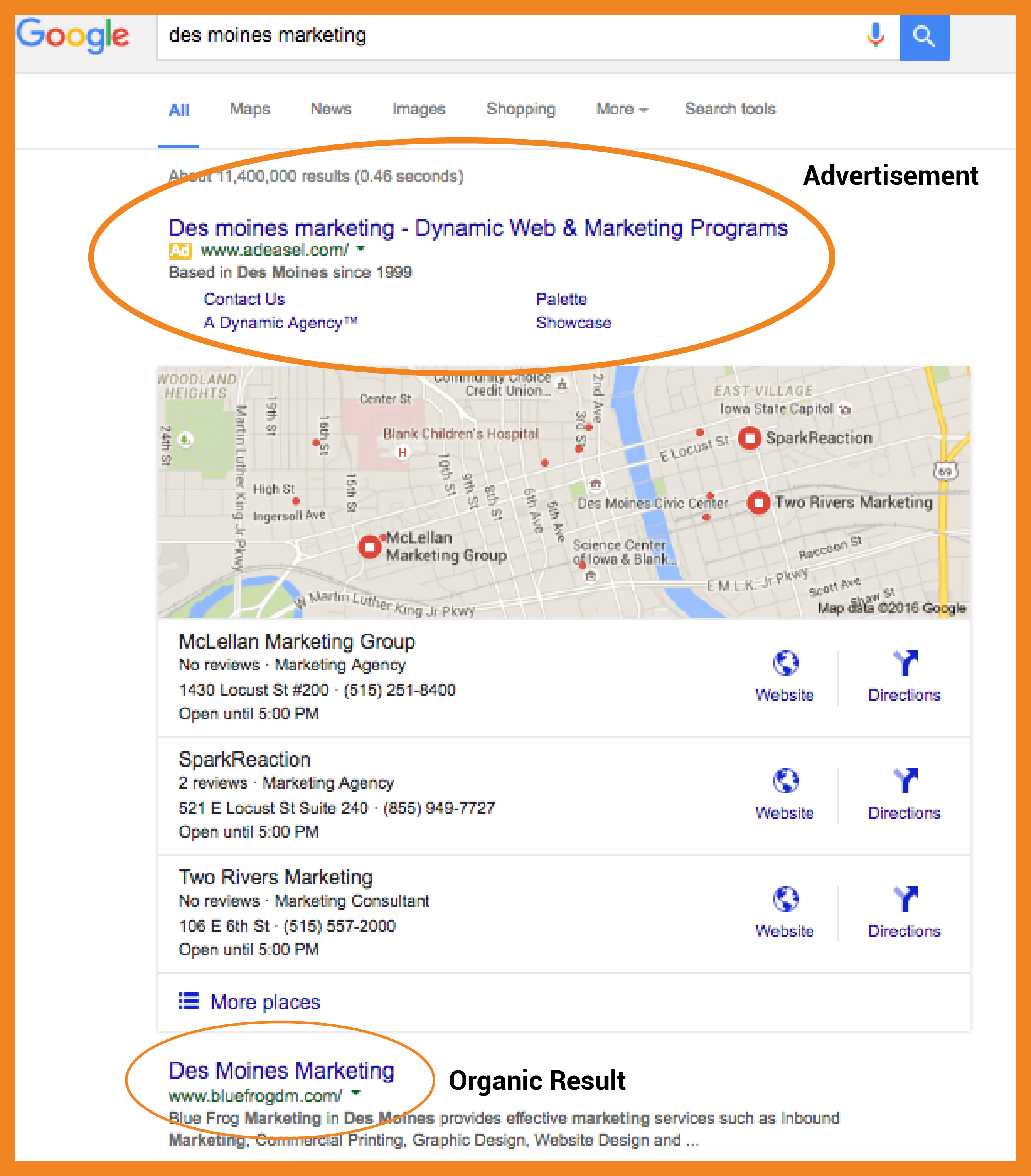 It helps to have a bit of savvy when looking for a search engine optimization (SEO) expert to help with your business' website. While there are plenty of reputable marketing agencies and SEO firms out there that legitimately help businesses grow, there are also some that employ lies, scams, or "black hat" techniques to hook new clients. Before hiring a new SEO agency, consider these things:
Search engines service the user, not your business.
SEO growth is a long-term process.
No one has a relationship with Google that helps them achieve rank.
Using Google AdWords does not affect your ranking.
Directory and phone book listings do not help your website's SEO.
As in most intdustries, it's important to ask for references and read your contract when hiring an SEO expert.
Trade secrets" may be code for "black hat techniuqes."
Here are 7 things to remember when seeking SEO help from an agency or service:
1. Search engines serve the user, not business websites.
A marketer must always keep in mind that search engines like Google, Yahoo, and Bing exist only to serve the user, not business websites. When the user enters a search query, the search engine returns the results that its algorithm tells it are most relevant. Therefore, the content of your company's website should provide answers to your ideal clients' search queries that are related to your business.
2. SEO growth is a long-term process.
Because search engine optimization involves creating a substantial amount of content that is relevant to your ideal customers' search queries, it takes time. The first thing to do when trying to grow SEO is evaluate your website's content. Is the information relevant and up to date? Does it incorporate keywords that your ideal client is likely to be searching for? Did you add these relevant keywords to the titles and/or headings of your web pages? Are you regularly publishing a blog packed with new and interesting content? These are the best ways to boost your website's SEO, and they all take time and effort.
3. No one has a relationship with Google that helps them achieve rank.
The secret to SEO is great content, strategically implemented. There is no special relationship that a marketing firm or SEO agency can have with Google that will boost your ranking for desirable keywords. The term "Google Partner" is relevant only to the firm's use of Google AdWords: staff that have completed training relevant to this advertising platform, and the firm has spent a threshhold amount of money each month placing ads through it.
4. Google Adwords advertising does not affect your ranking.
Paid advertising within Google will not increase your website's organic search rank. "Organic search" delivers unpaid search results in response to a query. AdWords advertising is paid on a per-click basis and is labeled "Ad," clearly differentiating it from the organic results that are calculated to provide valuable answers to the query. Consumers have grown savvy about how search engines work and, consequently, often bypass these paid results, understanding that they aren't necessarily as relevant to their search as the organic results below them.
5. Directory and phone book listings do not help your website's SEO.
As a business owner, you want your website to rank as highly as possible for important keyword searches. Spending money on directory listings, whether in print or online, will not increase your website's ranking. In a way, when a directory listing's website comes up ahead of your company's website, you're competing against yourself: when your potential clients click through to the directory website, they find your business, but they also find your competitors listed right along side you. Wouldn't it be better if they had simply found YOUR website?
6. Ask for references, and read your contract.
When seeking an SEO agency or partner, ask for references from other clients that have been satisfied with their work. If the agency can't point you to satisfied, long-standing customers, it may be because their service lacks value or that their contracts contain holes. Some SEO agencies will provide you with all the content you need to get your SEO rankings moving, but as soon as your contract ends, the content goes with them. Make sure there are no holes in your agreement, and make sure you own the work they prepare for your business' website.
7. Beware of "trade secrets."
Ask the sales person for project details or a detailed agreement letter. A good SEO agency should be able to lay out exactly what strategies they intend to use to increase your website's visibility. If they say their strategies are "trade secrets," they could be using black hat tactics. "Black hat" SEO tactics are ways to trick Google (and other search engines) into thinking your business provides great content when in reality, it does not. This may increase your traffic at first, but your bounce rate (users leaving your site within a few seconds of landing there) will increase.
SEO is a long-term strategy for increasing the relevance of your website for potential customers, nothing more and nothing less. If an agency cannot tell you how they will do that and instead throw around a lot of industry jargon, they are probably not equipped to do it correctly.
When you're getting ready to hire SEO help for your business website, don't get caught up in gimmicky sales tactics. Find an agency partner that has the intention and expertise to serve you.
Would you like to increase your website's visibility? Join one of our experts for a free consultation about what's working, and what could work better, on your website!