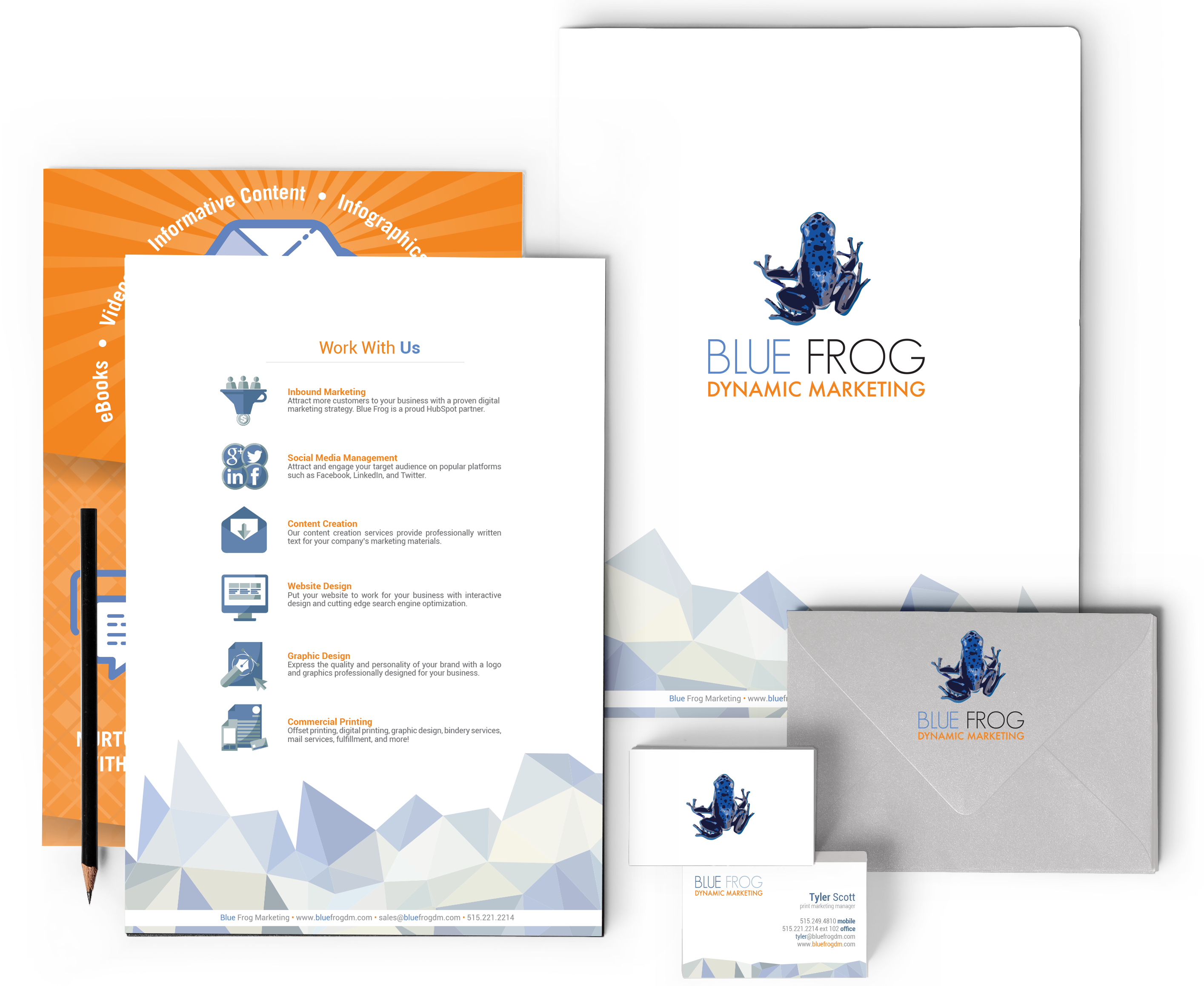 In this day and age, it's hard to believe that physical marketing materials still pack a punch compared to their digital, screen-native counterparts, but if marketers have learned anything, it's that businesses should never underestimate the power of print.
Marketing is everywhere. Use these 6 materials to put your business on top.
Business Cards
An obvious first choice, business cards are the traveling face of your personal or professional brand, and no company should ever go without them. Not only do they carry vital contact information so potential customers to reach out to you, but these tiny pieces of paper are also some of the most useful marketing materials to connect yourself to customers outside the scope of your normal network.
Rack Cards
Rack cards are another great small item that offer more space to work with than business cards. Use rack cards to stack on counters and shelves, or bring a stack to speaking events or conventions for a quick way to showcase your services and offers.
Booklets
Booklets let you present a few key points in a visually engaging way without overloading readers with too much information. They have the flexibility to accommodate as little or as much content as you need, and they can be fun takeaways for potential clients.
Magazines
For businesses or individuals who need to catalog an extended set of services, magazines are a great way to get a lot of information into one place easily and efficiently. Magazines engage readers simply by having pages to flip through—but good writing and design does most of the work.
Flyers/Posters
For a specific one-time event or service, flyers and posters that can be printed quickly and won't break the bank provide cost-effective advertising. Sticking to standard paper sizes, like 8.5"x11", 11"x17", or 12"x18" ensures a quicker turnaround time and lower cost, as the final product will most likely not need to be cut down into a different size, eliminating extra time and labor costs.
Pocket Folders
For an added touch of professionalism, pocket folders are the ultimate catch-all (literally). Professionally design and printed folders give potential customers a glance at what you can do for them. Filling folders with materials like white papers, case studies, and booklets let you include more branding and information in one convenient package that potential leads can walk away with.
Blue Frog is a Des Moines print powerhouse. We have expert designers and bindery operators on staff who can help you create marketing materials that are designed, created, cut, and delivered with a dedication to customer service that is second to none. We're here for all of your Des Moines printing needs and have offices in Denver, Colorado, and Huron, Ohio, as well. Contact us today at www.bluefrogdm.com, or call our office at 515.221.2214.