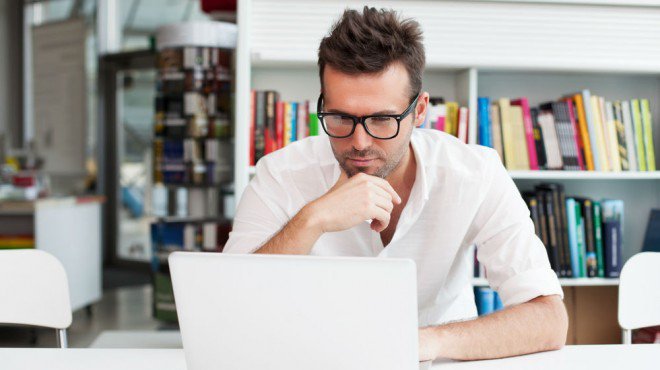 If you're not sure you can really benefit from marketing eBooks, this article is for you. Here are five signs that eBooks could be a helpful addition to your online marketing strategy.
1. Your potential customers have a lot of questions.
If your sales team spends a lot of time answering the same questions when they speak with prospects, there is room to make their jobs more efficient. An effective marketing strategy provides your audience with the right information at the right time to help them make confident purchase decisions. By providing resources that answer common questions, your company becomes an ally in your prospects' search for information, building trust and good will, at the same time that you're cutting the amount of time your sales team needs to spend walking potential customers through the details of your products or services.
Compile a list of questions that prospects need answered before they're ready to buy. Select questions that require fairly in-depth explanations, and develop them into eBooks that visitors can download from your website. (Your blog is an ideal place to answer questions that can be addressed more briefly or in less detail.) This is also a great way to share case studies so prospects can get a detailed look at the real benefits your company has provided to actual customers.
2. Visitors aren't engaging with your website.
After glancing through the information on your home and "about us" pages and perhaps reading some descriptions of your products or services, is there anything else on your website to hold visitors' interest and encourage them to investigate further? Does it have any calls to action aside from "contact us"? EBooks give visitors a way to learn more about your company while they're still researching, before they're ready to reach out to you directly. On any page that is relevant to the topic of your eBook, place an attractively designed call to action button (CTA) like this one:
Place eBook CTAs on your product or service pages as well as on relevant pages of your blog. That way, your website visitors will know that they can easily access more information on the subject whenever they want it.
3. You need more material to share through your social media profiles.
Depending on whom you ask, social media marketing experts recommend making around 20-40% of your posts directly about your brand and products or services. To keep a regular stream of social media content coming, you'll want to be generating original content to which you can direct your followers. A blog is one highly effective format for developing a consistent flow of content. EBooks are another. A blog is particularly useful for search engine optimization (SEO) purposes because it gives you a forum for posting lots of helpful information about your industry and business, which search engine users will then be able to find. EBooks, on the other hand, create opportunities for lead collection.
4. Your website isn't generating enough leads.
When a website visitor clicks a CTA to download one of your eBooks, you can then direct them to a landing page, where they will enter some basic contact information in exchange for the free download. The more pieces of valuable downloadable resources you offer on your website, the more reasons you give visitors to share their information with you.
5. The leads you're collecting aren't appropriately qualified for a call from sales.
Maybe you have a general CTA on your website that says something like, "Contact us for more information!" If you don't provide visitors a clear path to access the specific information they need before they can reach out to your company with a concrete idea of how you can help them, you may find that many people who contact you aren't really the prospects you're looking for. By collecting leads through eBook downloads, you know that the people submitting their contact information to you are at least interested enough in your business to request detailed information about it.
If writing, designing, and publishing your own eBooks sounds like a monumental task, don't worry. Blue Frog Marketing's experienced writers and graphic designers can create beautiful, professionally written eBooks on any topic. We work with a wide variety of industries and can assist you from initial brainstorming through design, publication, and performance tracking.
Want to learn more about how your website can help your business grow? Click below to download our free eBook!
Blue Frog Marketing is based in Des Moines, Iowa, and provides comprehensive online marketing online marketing as well as print and graphic design services for clients across the U.S. and beyond.