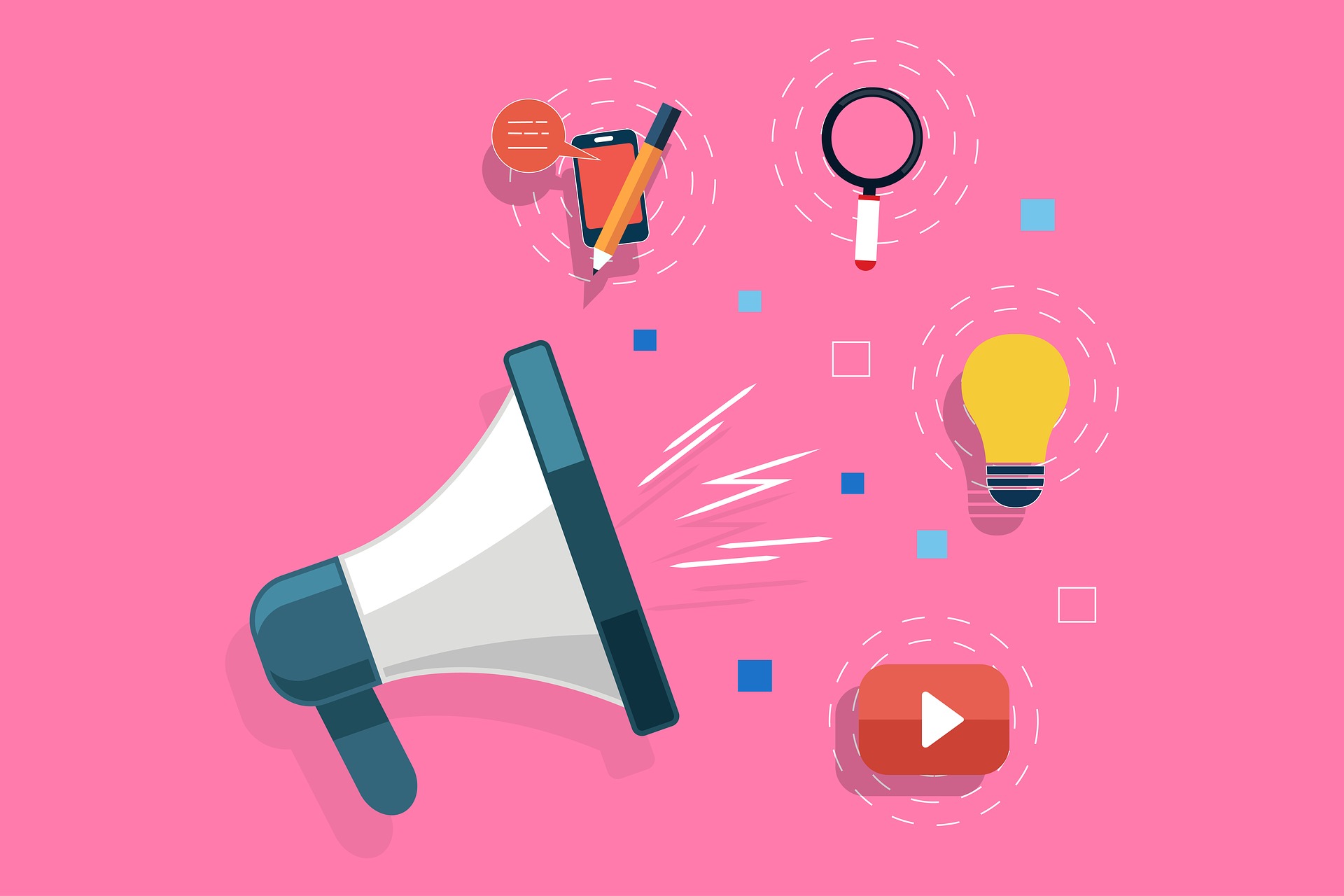 With 2018 almost halfway over, inbound marketing agency Blue Frog Dynamic Marketing has compiled the top 5 social media marketing trends to finish off the year strong. Whether you need to update your current social media marketing strategy or introduce a completely new approach, these trends have proven successful for social media marketers in 2018.
Trend #1: Video
Video marketing is on the rise through various online platforms. Several recent statistics show just how popular video marketing is becoming. About 80% of global internet traffic is associated with online videos; 90% of active users on social networks share videos; and 73% of B2B organizations report positive ROI results when using a video marketing strategy.
More precisely, it has been reported that 64% of online users are more likely to make a purchase after viewing a video than if they see an image of a product or service. 90% of people say seeing a video of a product helps them make a decision to purchase a product or service, and placing a video on a landing page can increase conversion rate by 80%.
Best Practices
Create video content that is engaging and exciting for the viewer. Enjoyment of videos increases a user's purchase intent by 97%.
Create videos that are short and concise. The recommended duration for videos is different for each platform:

Instagram: 30 seconds
Twitter: 45 seconds
Facebook 1–2 minutes
YouTube: 2–5 minutes

Engage your audience within the first seven seconds of the video. The beginning of the video shouldn't bore them.
Make your video mobile friendly.
Make each video fit the audience of each platform.
Implementing video in your social media marketing strategy has become a must in 2018, so don't fall behind your competitors who are already utilizing this trend. Video production experts at Blue Frog Dynamic Marketing know how to create appealing and successful videos for any of your social media campaigns.
Trend #2: Chatbots
Chatbots are systems designed to create conversation with human users over the internet. For example, if you engage with a post you see on Facebook by liking, commenting, or sharing it, a notification can be sent to these chatbots, which will in turn send you a marketing message via Facebook Messenger. This is an efficient way for companies to generate messages to potential leads. Experts assert that 71% of millennials are looking forward to having a chatbot experience from their favorite brands. The great thing about chatbots is that they can provide automated customer service responses, answering users' questions and promoting personalized offers on demand.
Best Practices
Live stream special occasions, promotional shows, presentations, and events.
Live stream upcoming news, promotions, and offers.
Live stream the manufacturing of a product
Live stream a "how-to" or Q&A about your product or service
The expansion of chatbots in 2018 have grown rapidly and many businesses from various industries are catching up to this trend and implementing it into their social media marketing strategy. LinkedIn and Facebook chatbots are the top 2018 social networks popular brands are using to benefit their social media marketing.
Trend #3: Live Streaming
Almost all social media networks have introduced live streaming. By 2021, it is estimated that the video streaming market will reach $70.5 billion users. Live streaming video is more captivating to brand audiences: 80% of active social media users would rather watch live video from a brand than read their blog. Studies have shown that users like to watch live streaming videos because they know they are getting real, genuine, unedited content. Also, most platforms have a comment section where viewers can ask questions and get immediate responses.
Best Practices
Live stream special occasions, promotional shows, presentations, and events.
Live stream upcoming news, promotions, and offers.
Live stream the manufacturing of a product.
Live stream a "how-to" or Q&A about your product or service.
Trend #4: Product Tagging
This next trend is for Instagram specifically. Product tagging is a new tool that Instagram introduced in Fall 2017. You may have recognized this tool scrolling through your Instagram feed. Posts with product tagging have small shopping bag icons in the corner of the picture. When a user taps on the photo, a pop up appears where they can view the title of the product and the price. When users tap the pop up, they are directed to a new window where they can view product details and larger images. From there, they can click on the CTA, which can include messages like "Shop now" or "View on website" and bring them straight to your website's product page where they can make a purchase. This is a great opportunity to show off your products on Instagram and take users directly to your purchase page.
Best Practices
Use clear, high quality, colorful images.
Include instructions and a CTA on your post.
Announce to your followers that you are utilizing this feature through your Instagram story as well as on other social media platforms.
Track analytics with the l.Instagram tool.
To use Instagram product tagging, your account must be approved for shopping on Instagram. Ken Natori, President for the Natori Company, stated, "In just a few short weeks of using the new shopping features on Instagram, we've seen a 100% increase in revenue from the channel and a massive 1,416% increase in Instagram referral traffic to our website."
Trend #5: Augmented Reality
Snapchat was the first platform to introduce augmented reality to social media. Other social networks such as Instagram and Facebook have followed this trend, and it continues to grow. Augmented reality is a popular tool that clothing and beauty industries utilize to give their consumers opportunities to try on makeup, hairstyles, and clothes before they buy online.
Through LipArtist, a Facebook Messenger bot, beauty company Estée Lauder invites users to try on different shades of lipstick from anywhere in the world. If they like how they look, then they can navigate directly to the Estée Lauder's website to make their purchase.
Best Practices
Incorporate AR into social media ads and posts, and direct users back to your website purchase page.
Use AR to engage your users with your products.
Use AR to encourage impulse buying to increase sales.
In 2018, it's projected that 200 million people will use augmented reality, making it a smart tool to use this year. AR advertising spending is beginning to grow as more and more businesses utilize this technology through social media.
These social media marketing can supplement any inbound marketing strategy, whether you're just starting out or already have a strategy in place. Blue Frog Marketing's inbound marketing services can help you fine tune your 2018 social media marketing strategy using these trends and more. Schedule a consultation with us to learn more.