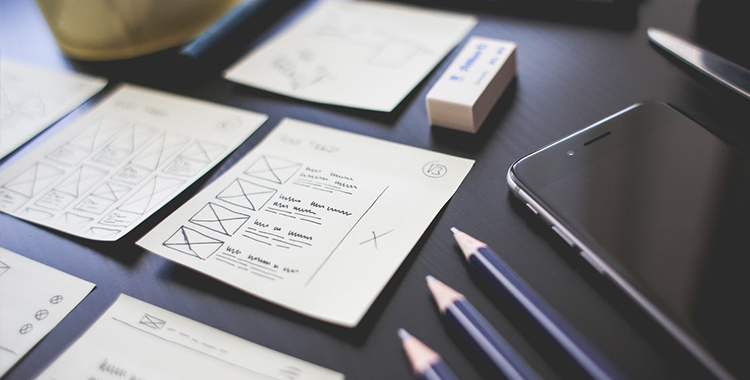 Designing a new website is an exciting process. It's an opportunity to expand your online presence, build new relationships with customers, and potentially increase your business' revenue. Each business has its own goals for its website design, but everyone wants the process to be organized, efficient, and purposeful. Below is a checklist of questions to ask before you start designing a new website to avoid unnecessary mistakes and start the project off right.
Why are you designing a new website?
Reasons to design a site can vary greatly among businesses, and defining them is essential to keeping the project focused. Make a list of all of your reasons, and then reorder them based on priority. This can help focus the project on improving the most significant pain points. Here are some common reasons to help get you started:
You aren't seeing good results from your current site.
The purpose and goals of your site have changed.
Your current site isn't user friendly or responsive to multiple screen sizes.
You want to improve your content, design, or search engine optimization (SEO) strategies.
You're falling behind the competition.
What do you like or dislike about your current site?
Using your previous website as a baseline can be a great way to outline what items to avoid or keep during the design process. Focus on what your current design elements are achieving (for example, maybe you really like your current color palette), and use this information to simplify the decision making process. Remember to keep the user experience top priority.
What do you like or dislike about other companies' websites?
If you're fed up with your own site and struggling to identify important items to keep or remove, try looking around at other websites. Explore sites like these "17 amazing sources of web design inspiration" to find some new ideas, pick up on trends, and begin to identify what's working for you and what isn't.
What do you want people to do on the new site?
An effective website should include a call to action (CTA) that inspires the user to complete a task. This could involve enticing the user to subscribe to a digital offering, request a service quote, or share their contact information with you. This call to action is essential to the design process, as it gives your site a focus and points users in the direction of the most important information. It also allows you to measure the success of your site by observing how often users successfully complete the desired action.
Who is the target audience, and what are they looking for online?
Many websites have a difficult time gaining traction with users because they are marketing to the wrong audiences. Understanding your target audience is crucial for design because this understanding will influence colors, images, fonts, content, and the overall goals of the site. It's also important to know what your audience is looking for online so you can improve your search engine optimization (SEO) strategy.
What analytics can you use to your advantage?
In the world of websites, analytics are your best friend. Using analytics from your current website, social media channels, and any other online resource can provide valuable insights and give design elements a purpose that is driven by data. Before designing a website, try to identify trends in your analytics, and begin to steer the project in an informed direction. If you don't have a website yet, you can look at industry trends and statistics to see if there are best practices to follow. Explore these data to get started:
Bounce rate on your current website
Average time a user stays on your site
Which items are being clicked the most
Number of users accessing your site from mobile devices vs. desktops
Engagement with social media followers
Sources of web traffic
What are your competitors doing that you aren't?
Evaluating what your competitors are doing is a great way to gauge what's happening in your industry. Explore what features they are offering on their sites, and consider whether they could enhance your user experience. Look for ideas for solving industry-related problems in the design, layout, or content.
Do you have brand guidelines to follow?
Before deciding on colors, fonts, images, and content, it's essential to have brand guidelines in place. This ensures your marketing elements are consistent and cohesive, making visual connections between each page on the site to improve flow and better guide the user. Reviewing your brand guidelines is also a great opportunity to collect and optimize any branding elements needed for the website design like logos, images, hex color codes, and more!
What's your timeline?
Strive to have a timeline in place from the beginning of the project to measure whether you are meeting your goals efficiently. By organizing the process into steps or phases, you can more easily tackle each task at the appropriate time.
If you need help designing your website, contact Blue Frog! Web design is just one of our many services to help improve your online marketing strategy. With offices in Des Moines, Denver, and Huron, we are able to assist clients across the country. Contact us today!