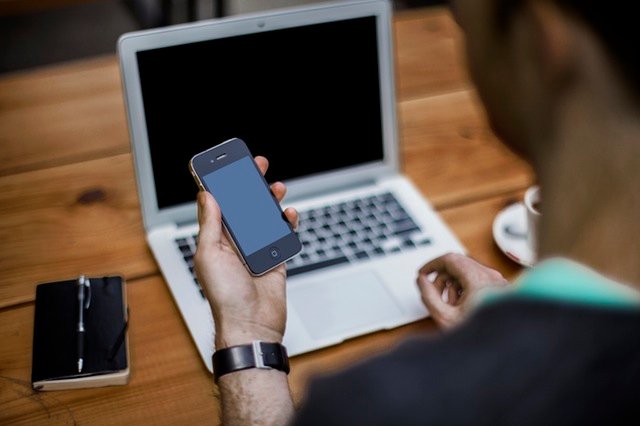 Wrapping Up Social Media 2015
The holidays are finally here and the year 2015 is coming to a close. For many individuals, this is the time to catch up on work from throughout the year, relax and recharge, and look forward to the new year ahead. For businesses, the holidays are an excellent time to plan strategy heading in to the New Year. Social media is one of those strategies businesses are looking over from 2015 and prepping for the new year.
Last years predictions for social media trends came true, but there were also some unexpected trends that took the Internet by storm. Let's break down some of the top trends we saw in social media in 2015.
Video
If you're reading this, I'm please to know you've managed to pull yourself away from a video playing on social media—hurray!
Facebook and Twitter junkies already know that in 2015 video reached new heights on social platforms.
There we're tons of videos online throughout the year. From tragedies like the Paris attacks to the recent big oop at the Miss Universe pageant. It's just the beginning for social video. The next step is live-video—which is already appearing prior to the new year (Periscope and Meerkat).
Video makes a thought look and feel more personal rather than trying to describe a thought through words. The world can't get enough of video and it will remain dominant in the year to come.
Mobile
2015 saw a huge spike in mobile traffic. More and more people are visiting websites, shopping, streaming, and utilizing social media primarily form their mobile device.
Furthermore, we saw the availability of different buying options directly from social media throughout the year. These call-to-action and buy now buttons allow users to checkout directly from the social media application they are on. This is a great tool for businesses to take advantage of to increase sales, and it makes the entire buying process seamless for the consumer. Rather than searching online for a product after seeing it via social media, you can checkout without leaving the application.
Advertisement
2015 has been the year that social networks took on advertising and opened doors to an entire new ball game in advertisement. Instagram advertising arrived and they are just diving in. Over the past year, Instagram partnered with the top marketing agencies throughout various countries to perfect their advertising platform. They allowed companies affiliated with Facebook Marketing Partners to begin running Instagram advertising campaigns. Recently, they moved forward with making it public for businesses of all sizes.
Snapchat
There's no surprise that Snapchat was named one of the fastest growing social networks of 2015. For a long time, Snapchat wasn't making any revenue, until this year when Snapchat began offering advertising options. They are still working out their advertising model. Pair that with their new buyable filters, updates, and daily additions to the app, and Snapchat is expected to gain even more traction in 2016.
Wrapping Up
2015 was the year for social media and mobile. Erik Qualman, author of Socialnomics, showcases the power of social media and mobile as we wrap up this year and dive into 2016.
For more breaking social media and video marketing news and updates, make sure to check here every Friday.
If you have any social media or video tips that'd you'd like to share or examples of viral posts that you love? Let me know each week in the comments, or email me at khalverson@bluefrogfm.com.
You can also find us on Twitter, Facebook, LinkedIn, and Instagram.
Content Marketing Services in Des Moines & Denver
Blue Frog's content professionals can help you with quality content creation in Des Moines, Denver, Oregon, and wherever else your business does business! Our professional writing team will help you with all your content needs: creating great downloadable content, creating quality content for your website and social media accounts, and helping you develop your content marketing strategy. Contact us today!