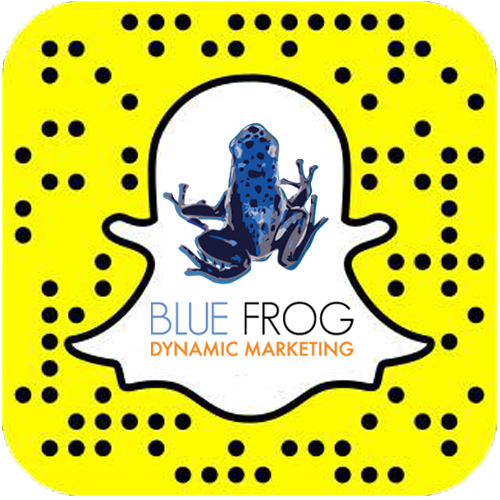 3 Updates That Happened This Week
Snapchat
Just when you were getting used to Snapchat's updates, which were the newest filters and the feature called Lenses, they have come out with another update. Snapchat will be introducing Story Explorer. "When you see a moment that inspires or excites you, simply swipe up to see more Snaps of that same moment – from every perspective."
Snapchatters simply can swipe left to get to their snapstories. From there, they can watch the various Live snapstories. However, users will now notice towards the bottom of the snapstory a tab that says Explore, enabling users to see more than just one or two vantage points of a moment. Users can swipe up to enable this feature and then swipe back down to return to mainstream.
Hats off to Snapchat, again proving they are an emerging creative leader in the fast-growing medium of mobile video.
Speaking of emerging in social media, did you know Blue Frog is on Snapchat? We snap every week of all of our Blue Frog's across the country showing what we're up to! Follow us @bluefrogdm
Instagram
Are you the type of Instagramer who has an account for yourself, one for work, and maybe even one for your pet? For those who have multiple accounts know how frustrating it is to have to log out and log in while switching back and forth between accounts. Finally, all of our frustrations have been resolved. The new Instagram update has you covered and also removes the need for mods like Instwogram. Introducing Instagram 4.1.
In the new app update, Android only for now, Instagram supports the option to add multiple accounts and switch between them easily through a drop down menu. The option is available on version 7.12.0 of the app which is available only as an apk. A final release version should however be available soon.
To start using this new option, users just have to head into the Settings of Instagram and scroll all the way down to the bottom of the list, past About and Terms of Service, and they will see an option to Add Account. Once the account has been added, they can simply switch between all their accounts from the top left corner while navigating the app.
That's not quite as convenient as, say, being able to tap which account you want a picture to go to after you've shot it. Still, we at least appreciate that Instagram has thrown some kind of bone to those who use more than one account. And it's certainly possible that Instagram might tweak this approach when it rolls the feature out to the general public—that is, assuming it does plan to do so at some point.
Facebook
Facebook is spicing up profile pictures in a big way. Users are able to record short (seven seconds) looping video to use as their profile picture. This may be one of the first scenarios where another platform thought of this before Facebook—nice job Snapchat. However, Snapchat only allows multiple pictures and plays more as a slideshow rather than a video.
Users can discover this feature on their phones by tapping their profile picture which will show Profile Settings. Users can either Upload A Video Or Photo or Take A New Profile Video
There should be a new flashing record icon, which allows you to shoot up to seven seconds of video, or edit seven seconds from an existing video in your Camera Roll. The brand-new looping video will auto-play without sound. Although the sound will kick-in if you click on the profile.
Within this new creative suite editing feature for the Profile Picture, users are able to add emojis, texts and other Snapchat-esque customizations to the standard Profile Picture.
Let's face it, we're watching more videos on Facebook versus reading through a post with pictures. Glad to see Facebook upping the ante and catching on to this theory.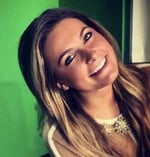 For more breaking social media and video marketing news and updates, make sure to check here every Thursday.
If you have any social media or video tips that'd you'd like to share or examples of viral posts that you love? Let me know each week in the comments, or email me at khalverson@bluefrogdm.com.
You can also find us on Twitter, Facebook, LinkedIn, and Instagram.