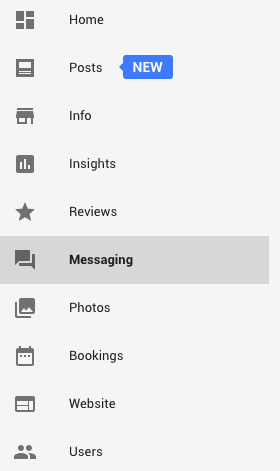 Google My Business has a feature that allows customers to chat with someone directly at your business. You've probably Googled a business before and clicked "call" to call them directly without having to go to their company website to search for a phone number. Google My Business now has messaging, and it brings positive user experience to a new level. It's really simple to set up Google Messenger for your business, and this is a step-by-step guide on exactly how. Check out this article on how to set up a Google Business page if you don't have one yet.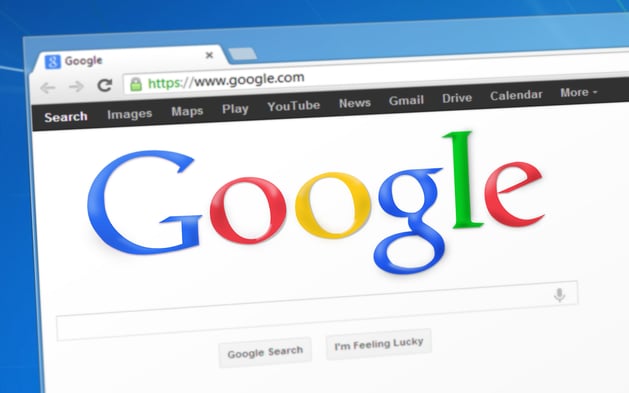 Designating a Team Member
Before you set it up, you will need to designate someone in your business, perhaps a sales rep, to respond to the messages customers send. This person has to understand they will need to respond promptly, or your business risks losing not only the customer's interest but also their business. Google will also show your response time so others can see how long to expect to hear from someone.
How to Set It Up
To set up messaging in Google Business, go to your business page, and on the left sidebar, click "Messaging." You will then be prompted to enter your designated team member's phone number. That phone will receive a code via text message to finalize the setup. Keep in mind this number won't be made public.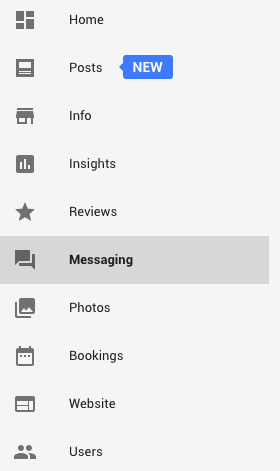 You can opt out any time after you set up messaging, and you also have the ability to edit the phone number if it changes. However, you can only have one phone number linked to Google Messaging at a time.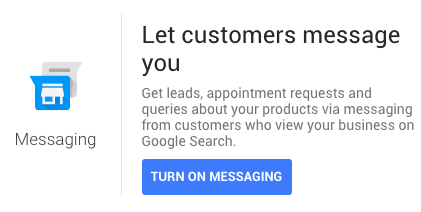 You don't need to be buried in your phone 24/7
You can manually turn on and off Messaging so you're only answering during business hours. If a customer reaches out to you outside of your business hours, you can set an automatic reply saying you'll respond during normal hours. Once activated, customers will see the messaging icon when they search for your business.

Put yourself in your consumer's shoes
As consumers, when we have a question about a company or a service, it's easier to send a quick text message to a business rather than getting on the phone and potentially going to voicemail. As you can see, it's simple to set up this new Google feature. Many of your customers will appreciate being able message someone at your company, giving you an edge over your competitors.
If you need help setting this up or have questions about shaping your inbound marketing strategy, contact us at Blue Frog Marketing, and schedule a consultation to get answers to your questions.
Google and the Google logo are registered trademarks of Google Inc., used with permission.