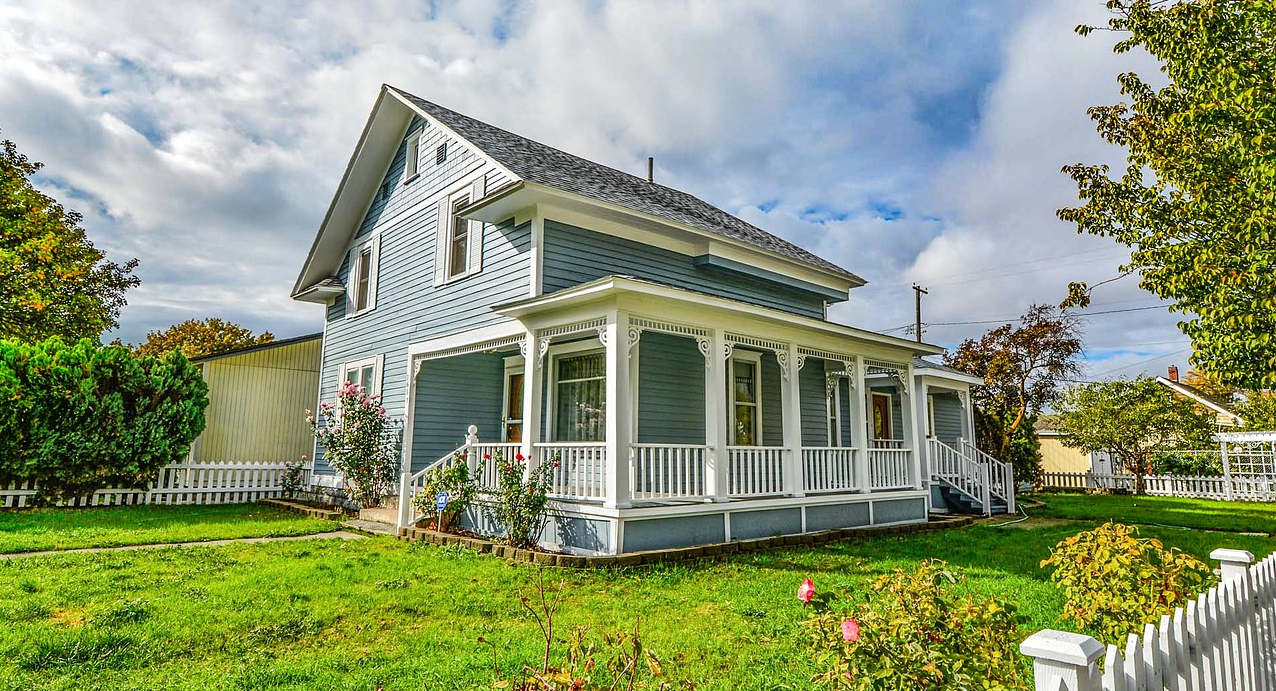 Right now, you're probably wondering how HGTV's hit show, Fixer Upper, and its costars, Chip and Joanna Gaines, can help us to understand UX and UI. Or maybe you're just wondering what UX and UI are.
If you've ever been involved in or overheard a conversation about website design, then the letters UX and UI might have been thrown around during the discussion.
So, what do these letters stand for?
The Acronyms Unveiled
UX or User Experience, noun
The overall experience of a person using a digital product such as a website, especially in terms of how easy or pleasing it is to use
UX is less about design and more about the psychology behind a website. UX is based on market research. It requires analysis and testing of user behavior to determine how a visitor will interact with a site.
What information is a user looking for? Where would they navigate to find that information? UX designers try to answer these questions and apply their findings to a website's design. The end result is a great user experience, which fulfills both business and user needs.
UI or User Interface, noun
The visual part of a website, through which a user interacts with a brand
UI is the look and feel of a website. It is responsible for the communication of a brand's strength and a website's visual assets in order to enhance a visitor's impression of a site.
User interface is a key element in developing users' trust in a brand. Based on first impressions, a site with bad UI might turn users away, whereas a site with good UI will draw them in. UI is all about design and creating a visually appealing website that guides users through a buyer's journey.
User Experience and User Interface Work Together
Now, think of UX and UI together as HGTV's show, Fixer Upper.
User experience is the house itself. It's the foundation of your web efforts. It's the work that Chip does to enhance the flow of a house by creating open floor plans, and it checks the boxes of users' wish lists.
✅ Big kitchen
✅ Master suite
✅ Vaulted ceilings
On the other hand, user interface is the work that Joanna does. It's the decor that delights your users, the warm paint colors and custom furniture that turn a house into a home. It is all about presentation, and great presentation communicates with users.
Fixer Upper would not be the same without Chip's construction and Joanna's interior design, just like a website is not the same without both UX and UI design.
Designer and expert, Helga Moreno says, "Something that looks great but is difficult to use is exemplary of great UI and poor UX. While something very usable that looks terrible is exemplary of great UX and poor UI." It is important that your website has an incredible UX and an appealing UI, and you shouldn't have one without the other.
If your website seems to be lacking in either UX or UI design, then it may be time for a website redesign. Blue Frog can help! We can evaluate your current website and offer suggestions for areas that need improvement. We'll help you work toward your goals so you can start to see results.