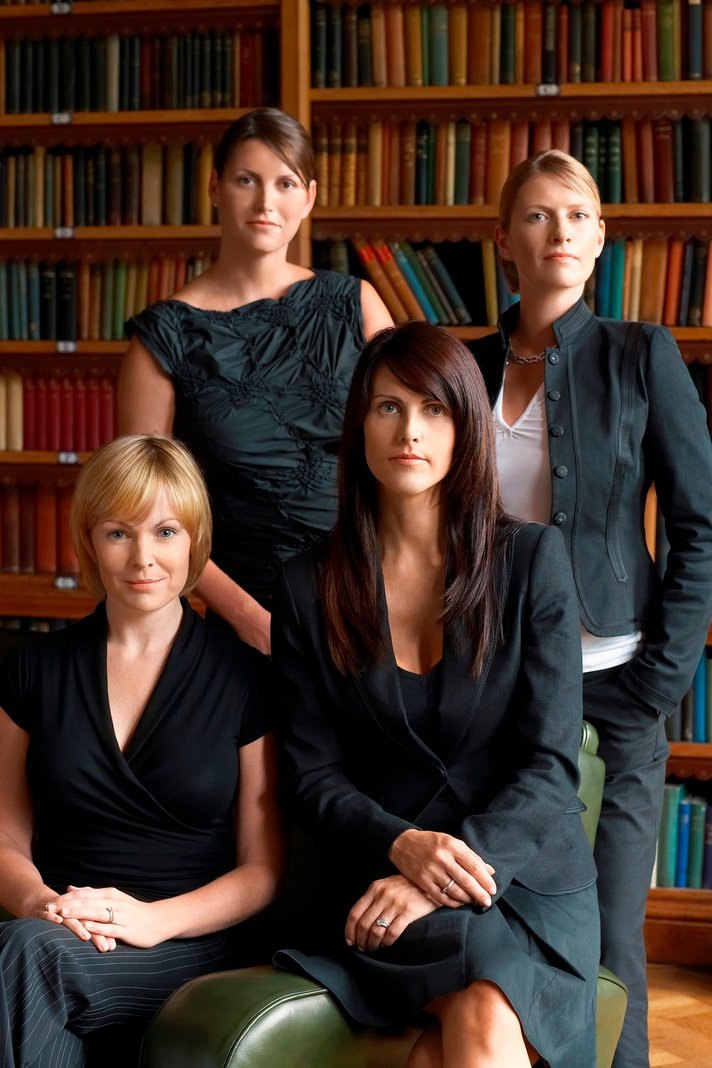 Courtney is an attorney in a mid-sized Midwestern city. Six years after making partner at a prominent Chicago firm, she and three other partners left to open their own boutique law firm specializing in employment law issues. They represent a variety of high-profile clients, and their combined 40+ years of experience allow them to set premium billable rates and start with a substantial book of business. Their startup firm has been successful, building up both goodwill and a thriving client base in its first few years. But now that they have established their brand, they're faced with planning for the long-term future. How do they keep drawing in business, and bolstering their reputation as a leader in their field?
Identifying their Deficiencies
At then end of their second year, Courtney sat down with her partners to evaluate the state of their business. They had grown by leaps and bounds, and hired a few full-time staffers to help with their clients. But they were still handling their marketing in house.
Their marketing didn't have a plan, or a direction. None of them had any background in marketing. They each had personal Facebook accounts and LinkedIn profiles, but their business had a barebones Facebook page and a plain-Jane website. Their office manager handled inquiries that came in through the website but didn't have the time or the knowledge to oversee and execute a more cohesive marketing strategy. They were struggling to keep up with and manage their existing online presence, let alone use it effectively to grow their business.
Finding a Solution
The ethical rules for attorney advertising and marketing legal services can be complicated and frequently lag behind advancements in technology. Not knowing the full scope of what they could and couldn't do, and not having the time to vigilantly monitor their online presence, Courtney and her partners shied away from using technology to market their services. But they were frustrated with the amount of time that they were wasting just doing triage on their website and social media to make sure they stayed compliant and prevented spam, and they recognized that the firm was leaving a valuable opportunity for growth on the table.
When they started looking for a marketing firm, they were surprised to realize that there were firms that were experienced in creating attorney content. They engaged a company whose content creators had law degrees and real-world practice experience and who were familiar with the rules and ethical guidelines governing attorney marketing. They started their third year apprehensive but hopeful about their new marketing strategy.
Changing the Dialogue
Their new partner helped them create more engaging website content as well as a content plan for their social media for maximum SEO (search engine optimization) results. Using analytic tools and social media management resources, their marketing strategist can track and monitor the effectiveness of their social media posts and interactions. The consistent monitoring helps their online interactions stay informed, intentional, and compliant with ethical guidelines for client communication and advertising.
In addition to planning and implementing a social media strategy, their content creation team also consistently crafts new relevant, custom content. They work together to create regular blog posts and eBooks, which have generated not only an increase in traffic to their website but also have improved their reputation in the community. Three of their blog posts have been republished in bar journals and trade publications so far this year, and last week, a judge commented to Courtney at their holiday party how much he enjoyed and appreciated a recent post.
Tallying Up the Savings
Courtney estimates that in their third year, she and her partners spent between 1-2 hours each per month, on their social media and creative content – less than half the time they spent their second year doing it themselves. Plus, that time is now spent proposing and approving ideas and proposals and ensuring that the blog posts and eBooks drafted by the content creators are legally accurate and appropriate, rather than wasting time troubleshooting tech concerns. In their second year, she spent 3-4 hours a month writing articles for publication, but half the time, she didn't get around to sending them in for approval and plodding through the editing process. In their third year, this content got into the right hands and paid off.
At her billable rate, she estimates that the marketing firm's services are worth close to $25,000 per year to her alone in time saved – and she has three partners. Plus, the goodwill that she and her firm have gained is priceless. And being able to feel confident that their marketing is reliable, effective, and completely under control has reduced stress for every member of their team.
Inbound Marketing in Des Moines
Blue Frog's content creation team includes legally trained professional writers who know how to stay current on changes in the laws, recent precedential case decisions, updates to professional conduct requirements, and contemporary trends and concerns in the legal industry. We assist attorneys in multiple jurisdictions and practice areas to produce legal content in sync with each firm's tone, target client base, and reputation.
Contact us today to talk about how we can help your firm develop and implement your own inbound marketing and social media strategy and learn how a professional content team can help your business.