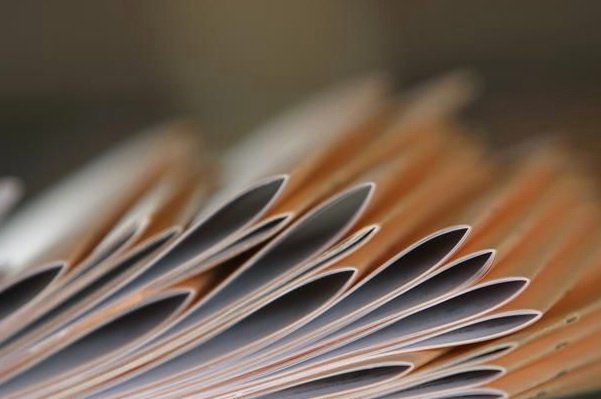 There is no question that an online marketing strategy has become important for businesses of all sizes, but that doesn't mean it's time to leave more traditional forms of advertising behind. On the contrary, with marketing messages flooding our email inboxes, social media feeds, search engines, and the margins of most online publications, the tangibility of a solid piece of material that you can hold in your hands really stands out. It commands attention in a way that words and images on a screen do not, and it conveys a greater sense of legitimacy than online material, which can literally come and go in the blink of an eye. A printed piece feels more personal and allows people to unplug for a moment from the nearly constant state of online connection that has become common.
What comes to mind when you think of print materials? Chances are, the possibilities are broader than you realize. Here are just some of the ways you can make a great impression with creative, tangible marketing materials.
Booklets
Booklets allow you to tell a story in a way that is inviting for your audience to read. Simply having pages to turn makes people want to flip through them. They can easily skip back and forth between sections to quickly find desired information, and drop the booklet in a desk drawer for future reference. You might use a booklet to showcase your range of products and services, to present case studies, or to profile individual products. The possibilities are limited only by your imagination.
Original Business Cards
Business cards shouldn't be boring. They should communicate the personality of your brand in an attention-grabbing way. Incorporating features like painted edges, foil accents, or cutouts; using unusual materials such as vinyl or wood; and making your cards a distinctive shape (other than the standard rectangle) are all ways you can make your business cards stand out.
Promotional Items
Printing your company's logo on useful little everyday objects is a great way to stay top of mind with your audience. Handy items like pens, water bottles, and t-shirts are likely to be used regularly. You can also choose items that represent your business, such as branded combs for a barber, corkscrews for a winery, or key fobs for a car rental agency. These days, it's possible to print on just about anything.
Banners
While this doesn't fall into the category of things your customers can hold in their hands, attractive signage at trade shows, festivals, or other events where your business connects with potential clients helps you to present a polished, professional image and gives you the opportunity to showcase your brand's personality with eye-catching graphics.
Stickers, Decals, and More
Stickers and decals work to enhance your company's visibility. Bumper stickers, for example, foster a sense of community among customers of local small businesses. Window clings allow storefront businesses to quickly and easily display and change promotional advertising. Magnets are easily placed in highly visible areas like refrigerator doors or file cabinets. Artistically designed clear stickers may entice your audience to adorn personal items, such as water bottles, laptop cases, or bike helmets.
Do you need print services?
Are you rethinking print? Blue Frog provides quality print services to businesses of all sizes. Click below to contact us about creating exceptional printed materials to set your business apart.