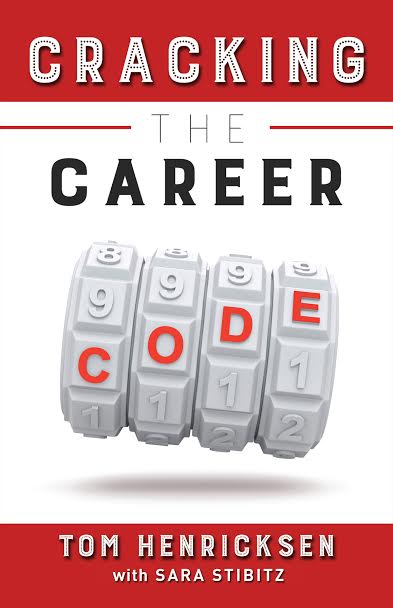 Many years ago, I started working in information technology. I came to this career after first getting into sales and finding that I wasn't as successful as I would like. I was hoping to make money in sales, but I lacked the passion for it. I saw many sales representatives who were passionate about their product or helping people do a better job.
Where do I have a PASSION?
I came to the realization that I needed to find something I was passionate about. I looked at many other options out there. I contemplated going in the healthcare field. After some initial research, I saw how crucial college grades were for admittance into a health care program; I quickly looked elsewhere.
I wanted to know where I could excel, what things was I good at and could make a career of. A long time ago, before Apple even created its Macintosh, my mother bought us an Apple IIc. My brother John enjoyed playing games on it. I got a book on programming it in Applesoft Basic, read through it, and created many programs.
At what can I PERFORM well?
A few years later, a math teacher name Mr. Truelson said I could get extra credit by creating programs to solve some of our problems of the week (or P.O.W.). I learned quickly how to do these, and it didn't take long for me to perform them.
Doing something as a hobby is nice, but making a living is even better. A good high school friend of mine named John was working in information technology. He told me how he enjoyed the work, was making a great living, and that there was a lot of opportunity in this area.
How can I PROFIT from these abilities?
I thought perhaps this was an opportunity for me to benefit from the technical skills that I had used a few years earlier as math student. I put a plan in place, and in about a year I was working as intern at a trucking company in the information systems department.
Fast forward ten or so years. I was working as a software developer at a small business, and a new college graduate began asking me a lot of career-related questions. Over the course of a few years, I started mentoring him on things to work on to develop his career. He moved on to a few different roles and would periodically ask me additional questions. I coached him to help find better positions and taught him how to interview properly.
I began reading a book by someone who called himself a career coach; I hadn't encountered that term before. As I researched it more, I realized this was similar to how I had been helping this individual. I thought I could do more of this kind of work as I enjoyed it and wanted to help more people develop great careers in information technology.
Sharing the CAREER CODE
Coaching people has helped me to understand the importance of our career choices. We can't leave this to chance; we need to develop a good understanding of what our talents are and what we can do well. I began putting together an idea for a book to guide younger people who are at the point of choosing a career by laying out the essential ingredients of a successful career.
I see highly successful careers as having three parts:
Passion - You need to find something you have a passion for doing.

Performance - Can you perform the work at a high level?

Profit - Can it make you a good living?
Without these three facets, our work doesn't inspire us, pay the bills, or keep us developing our skills. As high school students, college students, and career changers start to lay their plans, they need to consider these three important factors.

Learn More About the Author, Tom Henricksen