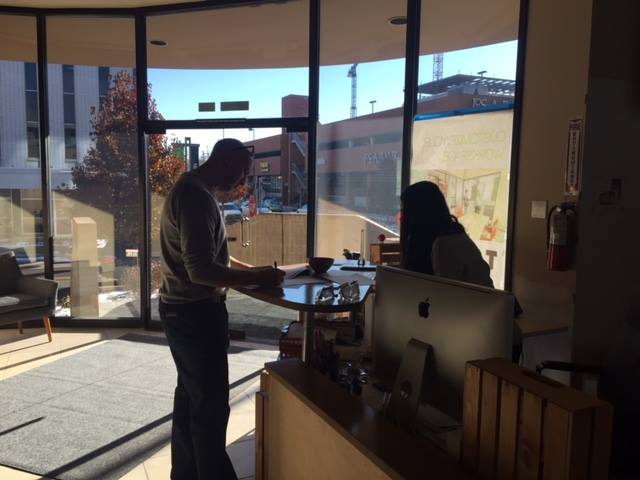 Blue Frog Marketing is pleased to announce we will be opening up our second office – in Denver!
This week, Blue Frog President John Campbell (pictured above) and Digital Strategy Manager Raylee Melton will be in Denver getting things set up. The week will be spent getting the office together and meeting with potential clients and employees.
Blue From was established in Des Moines back in 2009. The goal has always been to expand to other cities, but the company didn't want to do that prematurely. Once Raylee Melton joined the company in August, she and John decided that Denver would be a great place for the expansion. Things have been moving rapidly ever since then.
We are interested in helping businesses in the Denver area get their marketing set up and managed correctly and efficiently. Blue Frog will offer the same services to Denver businesses that we do with Des Moines businesses currently. To see a complete list of the services Blue Frog offers, click here.
If you own a company in the Denver area and are interested in having Blue Frog assist with your marketing strategy, contact us.
When Blue Frog was established in 2009, we provided primarily graphic design and commercial printing services. Since that time, we have evolved, developing additional core services, including website design, SEO, content creation, social media marketing, and inbound marketing. This evolution has allowed us to better serve the greatest marketing needs of our clients. Due to our acute focus on these core competencies, we provide our customers with an exceptional level of quality. Whether you need assistance developing an online strategy, production of basic marketing materials, or even a comprehensive strategic marketing plan, we can help.
Blue Frog provides efficient, responsive, and personalized service that sets us apart from our competition. No other marketing company provides our unique suite of services chosen for their high utilization by large and small companies alike.