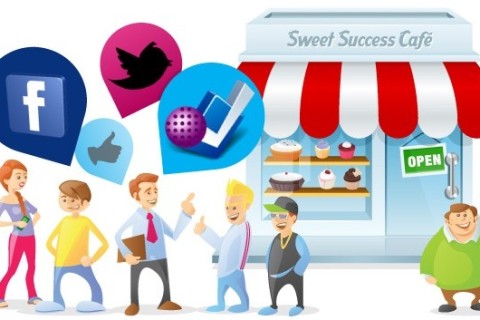 Should your restaurant be active on social media? The answer is a resounding YES! When searching for places to eat, 4 out of 5 people do their searching on social media. With numbers like that, your restaurant can't afford not to be active on social media.
Here are a few social media tips for restaurants.
Get to know the platforms.
Not all social media platforms are the same. Make sure you know the differences between them & are posting correctly. For example, Instagram is used exclusively for pictures. This would be a great place to display your menu items. Twitter is excellent for sending out quick, short messages. Spend some time doing research on each platform.
Write content.
After you've determined which platforms your restaurant should be on, the next step is writing content. In order to do this, it's good to know your customer base & write your posts targeted towards them. You'll also want to keep in mind the people who aren't customers yet & target some of your posts to them as well.
Post lots of pictures.
Numerous studies have been done to determine the types of posts that get the most views on social media. Time & time again it is revealed that posts with pictures get far better reach & engagement than those without pictures. This is great news for restaurants! Be sure to posts pictures of your food to get people's mouths watering.
It's also a good idea to encourage your customers to post pictures. Running an occasional contest using the pictures they've posted can be a really effective way to reach more potential customers, and engage the ones you already have.
Time your posts effectively.
Certain times of day are better for posting than others, especially for businesses. It is a good idea to post just before breakfast, lunch & dinner, as that is generally when most users are online looking for places to eat. Also make sure you are posting about any daily specials to attract more customers.
Encourage check-ins.
People love checking-in on social media when they are out – especially if there is a possible reward. Running a promotion on Facebook or Foursquare (now Swarm), can really help encourage check-ins. Remember, each time a person checks in somewhere on social media, all of their friends see that in their newsfeed. This enhances your restaurants reach.
Ask for reviews.
Since so many people use social media to search for restaurants, it's a good idea to make sure yours has a decent number of reviews. At first, this may seem like a risky move. What if someone writes a bad review? The truth is though, even negative reviews can be great for business. How? When someone posts something negative about your restaurant, whether it be in a review or on the page itself, it gives you the opportunity to show your customers that you truly care about them & their experience. Make sure you respond in a timely manner though!
Don't just sell.
One of the biggest mistakes any company can make on social media is to use it exclusively for selling. If a company only posts about their products, their services & how great they are, people are more likely to 'unlike' or 'unfollow' their pages. It's better to post mostly about your business, but also throw in a few things about the community & current events. This will also make your pages appeal to a wider variety of people, & help you gain new customers.
Know when to hire outside help.
Social media can take up a lot of time. If you are focused on running your restaurant, it is very likely you won't have time to manage all of your social media pages effectively. Consider hiring an outside firm to assist you with your social media needs.