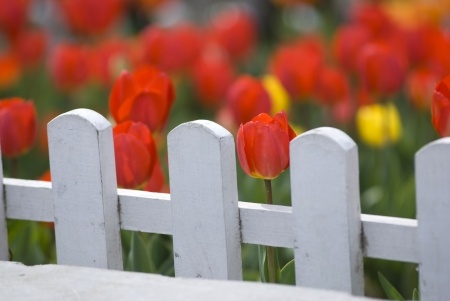 More & more people are using social media to search for reputable lawn care professionals. Social media has become the new form of referrals. Since it is so important, your company really can't afford to not be on it. Here are a social media tips for lawn care professionals.
Choose your platforms wisely.
There are many different social media sites. Your company does not necessarily need t be on all of them. Take time to research the different platforms. Know what they're used for & who's on them. For example, Pinterest is generally used by females & mostly has craft ideas & recipes. If your time is limited, you may choose to skip Pinterest & join Instagram instead. It all depends on the needs of your company.
Post regularly.
Make sure you are able to post on all platforms at least once a day. This will keep your audience interested & engaged. That saying "absence makes the heart grow fonder" is not true on social media. If you aren't posting – people will forget about you.
Make sure you maintain your presence all year long. It may be tempting to cut back or stop posting altogether, but that could end up hurting your business. During the colder months, try posting tips on keeping household plants alive & thriving. You can also post relevant tips, such as how to grow the biggest pumpkins around or how to keep your Christmas tree alive for longer.
Along with posting regularly, make sure you're posting a variety of things. Don't just post about your business! People will feel that your page is too "salesy" & will unlike it. Post about current events & the community along with things going on in your company. People will see that you are about more than just making sales. Lawn care tips are an excellent & easy thing to post as well to keep your audience interested.
Engage your customers.
One big mistake that companies make is to just talk at their followers instead of engaging them. Try asking questions & making your page more interactive. Make sure you respond to customer comments when needed. This especially includes criticism. A negative comment is a great way to display good customer service, & your followers will take note of that. It's a great way to turn a negative into a positive & gain customer loyalty in the process.
For example, if someone posts on your page that they are not happy with lawn care work they had done recently, respond with compassion & offer to fix the issue. Do not get defensive or argumentative.
It's also a good idea to ask for reviews. This shows that you care about your customers & their experiences. It also gives you the opportunity to respond to negative reviews.
Pictures, pictures, pictures!
Numerous studies have been done to determine what types of social media posts get the highest reach, & they all say the same thing. Posts with pictures get a higher reach & engagement than posts with text only. This is perfect for lawn care professionals! Post pictures of jobs that your company has done – especially 'before & after' pictures. These are very popular. Behind the scenes pictures are also popular. They give followers a chance to see what companies are really like. The more your followers know about your company & what it stands for, the more likely they are to become loyal customers.
Know your limits.
No one can do everything. If you are managing your lawn care company, there's a good chance you simply won't have time to devote to creating a social media presence. That's ok! Consider hiring an outside firm, like Blue Frog.