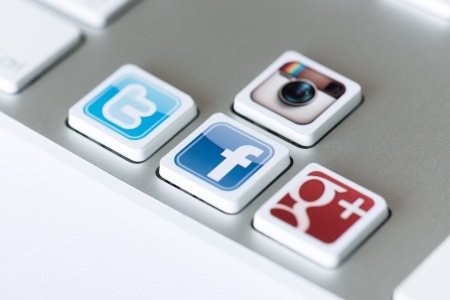 As the owner of an HVAC company, you might not think social media is necessary. But it is. Think of it this way – social media has basically become the new word of mouth. People are more likely to search for a company on social media than they are in the yellow pages. There are millions of people on social media. The point is, your business can't afford not to be on it. Here are a few tips on managing social media for HVAC businesses.
Research the platforms.
After realizing how much you need social media to gain new customers, think about which platforms are best for your company. You'll want to keep in mind your buyer persona & think about which platforms those people are most likely to be on.
Post great content.
In order to build your social audience, you'll want to post good content, on a consistent basis. A good way to get people to connect with your company online is by offering fan only incentives. For example, you could post that all Facebook fans get 10% off furnace maintenance.
Social media is also a great way of keeping your followers informed. By posting tips & tricks related to your industry, you will help establish your company as a leader within it. If you are consistently posting tips for keeping furnaces in tip-top shape (such as how often to change furnace filters), people will realize that your company actually knows what it's talking about & will be more likely to hire you for jobs in the future.
Pictures say it all.
Numerous studies have found that posts with pictures get better engagement & further reach than those without them. Your employees most likely encounter some interesting things. When possible, ask them to take pictures that can be posted on your social media pages. Also try & post 'behind the scenes' pictures of what goes on in the office. Are you celebrating a coworkers birthday? Post pictures. Are you having fun during lunch? Post pictures. People like to get to know businesses, & one of the easiest ways to do this is by posting pictures of what's going on in the office. You might also consider featuring the employee of the month on your social pages & telling your fans all about this person. Getting people to care about your business & your employees is a great way to maintain loyal customers & snag new ones.
Encourage customer reviews.
One of the best ways to utilize social media for HVAC businesses is by encouraging customers to leave reviews. This is a great substitute for word of mouth referrals. When people search for HVAC businesses on social media, they will see these reviews right away & know what to expect from your company, so make sure you have at least a few.
That being said, don't be afraid of a negative review. You are allowed to respond to the review & can try to resolve the situation that inspired it. You will definitely want to respond to it as soon as possible though because customers & potential customers will see it. If they see the review hasn't been addressed in a timely manner, that will reflect negatively on your company. However, if the review is addressed right away & an attempt to resolve the issue is made, that could turn the person who wrote it into a loyal customer. Even if a mistake was made, having the company address & resolve it right away will leave a good taste in that customers mouth. Not to mention, other people who view the page will see how the negative review was addressed, & could very well end up feeling even better about the company because of it.
Social media is important, & managing it correctly can take up a lot of time. If you find you don't have time for it, consider outsourcing it to a marketing company like Blue Frog.