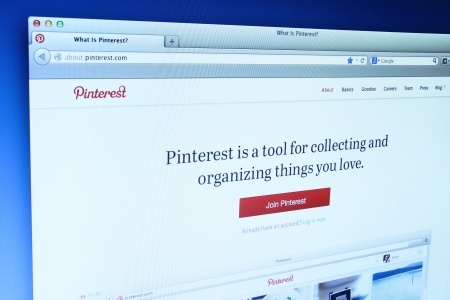 Pinterest currently has over 70 million users. This makes it the third largest social media platform in existence. If you own a business – you should be on Pinterest. Here are a few tips for using Pinterest for business.
Make sure your profile looks professional.
It's a good idea to have the profile picture match your other social media pages This will help reinforce branding as well as streamline your pages. Make sure you fill out each section of the profile as completely as possible & include a link to your website & other social pages.
It's also a good idea to add a Pinterest button to your website. This will make it easier for people to find your page, & can also encourage people to pin some of your products on their own personal page. The easiest way to do this is by visiting the Pinterest business centre.

Get to know your customers.
The key to getting business via Pinterest is knowing what to pin. Get to know what things your customers are pinning & create boards around that. For example, if you discover your target customers pin a lot of recipes, you'll want to create a recipe board as well. This will help you reach your target customers.
View Pinterest analytics regularly.
Viewing your Pinterest analytics will allow you to determine which specific pins got the highest reach & engagement. Once you know what your followers like, you can adjust your strategy accordingly.
Engage.
An easy way to gain followers is to follow. But don't just follow anyone – have your ideal customers in mind. They are more likely to follow back & ultimately become customers.
You should also 'like' pins & repin things from others. They will get a notice when you do, which will help get your name out there. Be sure to also comment & respond to comments from your followers. Make sure they know you care & are listening to what they're saying.
Inviting others to pin on your boards is another great way to get people engaged. Make sure you are inviting them to general boards (recipes, workout ideas, etc) & not boards that are specific to your company. Additionally, if others invite you to pin on their boards, it's a good idea to accept the invite & post a few things there. Blue Frog's Pinterest page has a lot of social media & marketing boards. But we also have boards for other things our customers are interested in, such as camping, home décor, & recipes (find our Pinterest page here).
Post valuable content.
Ideally, at least a few of your boards will link directly back to your website. Create visually interesting images that have to do with what your business does, or what your blog is about. When people see an image that they like or are interested in, they will click on it to see where it's from. Make sure it's from your website! Be sure to also post keywords in the description for good search engine optimization.
Make sure you aren't just posting about your business. That will put limits on who sees your pins. It's a good idea to post pins that also promote your community & other local businesses. Creating boards for each season & upcoming holidays is also a great idea.
Pinterest is also a great way for your customers to get to know your company. Post some behind-the-scenes pictures. Maybe include pictures of things your employees have created in their free time, even if it isn't related to your business. People are more likely to become customers when they feel like they know your company well.
Post consistently.
Devote a bit of time each week to Pinterest in order to get the most benefit from it. Don't just pin sporadically. If you aren't consistent, you won't gain the followers you need. Pinterest can take up a lot of time though, so if you don't have the time for it, consider hiring an outside firm such as Blue Frog.