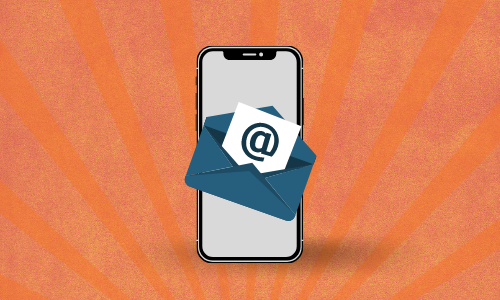 Consistently ranked among the most effective marketing channels, email marketing can be a great way to reach your goals. Until now, it's been quite simple to track the success of your email campaigns. However, the recent Apple iOS 15 update will make this a lot more complicated. In this article, we've outlined how to effectively track your email marketing strategy's performance, even after Apple's most recent privacy update.
What is the update and how will it affect my email strategy?
Key takeaways from Apple's iOS 15 update
Apple has added a new feature that it calls "Mail Privacy Protection."
The new feature essentially allows Apple Mail users to mask their email activities from senders.
If a user opts into Mail Privacy Protection, senders will no longer have access to the user's IP address or be able to tell when the user opened the sent email.
This update will make it increasingly difficult to track important metrics like email open rate. While it might seem impossible, navigating these changes is vital to the ongoing success of your email campaign. As HubSpot points out, there are many ways other than email open rates to get to know your email audience, learn from KPIs, and use that understanding to create outstanding content.
How can I navigate these changes?
There are a few ways you can navigate these new updates.
Reassess your email marketing practices.
The first thing you can do is to reassess your email marketing practices. This latest iOS update gives you a unique opportunity to rethink your current email strategies. Do your email marketing goals revolve around open rates and now-inaccessible user information? If they do, it's time to move toward more engagement-focused email marketing practices, like crafting emails specifically with your reader in mind, rather than to achieve a certain open rate.
Spend time thinking about your email marketing goals that don't revolve around an open rate, and how you can innovate your strategy to meet your prospects or audience where they are. Start by cleaning up any of your marketing tactics that rely on open-based criteria. For HubSpot users, look at properties, automation tools like workflows, custom reports, and anything that might depend on email open tracking. You can see a complete list of which HubSpot features the iOS 15 update might impact on the HubSpot blog.
Track metrics other than open rates.
Fortunately, there are metrics you can track other than open rates. Examples include click rates, click-through rates, and unsubscribe rates. Metrics surrounding clicks and click-through rate can give you useful insight into what isn't engaging for your email recipients.
Click rate: % of people who clicked a link in your email out of the people who were delivered your email.
Click-through rate: % of people who clicked a link in your email out of the people who opened your email.
Unsubscribe rate: % of people who unsubscribed from your email sends.
While you might no longer use open rates to determine your email campaign's success, click-through rates are still helpful metrics. As a rule of thumb, you should strive for an average click-through rate of 2–5%.
Click maps are another helpful tool that many email providers like HubSpot and MailChimp supply. Below is an example of HubSpot's click map tool.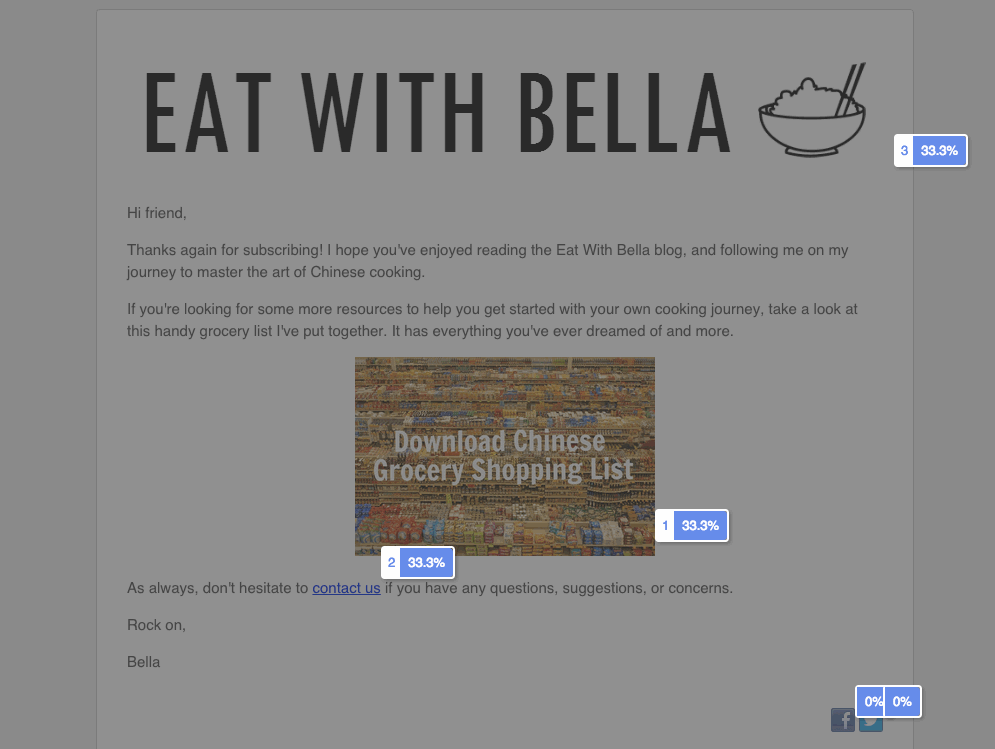 Click map visualization is an effective way to see how many clicks each link receives and what's most engaging for your users. Use this tool to plan your next email campaign and analyze engagement.
Clean out your contact list.
By auditing your contact list, you can determine how many of your readers are using Apple Mail on an Apple mobile device. It's important to remember that Apple Mail users and Apple mobile devices comprise only around 35% of the global email provider market share. You can still get and use open rate data from Google or Microsoft users for the time being.
Furthermore, just by auditing your contact list; you can filter out those unengaged readers, increase overall engagement rates, and improve your email sender reputation. HubSpot provides users with a helpful email health tool, which allows you to determine your email sender reputation and even compare click-through, unsubscribe, and bounce rates.
Apple's announcement comes when privacy is a top concern for many people, and this is certainly not the last of updates. While marketers might feel startled by this new update, it's a refreshing change of pace and shift into a future of more customer-centric email marketing strategies.