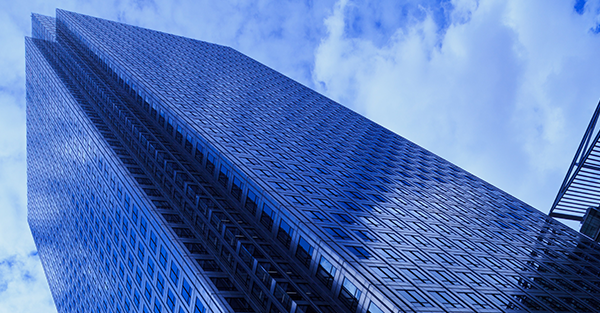 Architecture and other related industries, like construction and engineering, can greatly benefit from inbound marketing. With time on short supply in these industries, it's nearly impossible to find or create strategies that will have a positive ROI on your business development.
Oftentimes, an architecture firm's success depends on new and repeat business, and drawing in new sales leads can be tough. Many firm owners wonder how to start marketing architectural services. If you fall into this category, we have some good news for you. With targeted and measurable marketing plans that are not only efficient but also cost-effective, qualified leads will start turning up more frequently and existing customers will be continually engaged and delighted. Nearly 60% of marketers have adopted inbound strategies. (HubSpot)
Inbound marketing is so brilliant in the fact that it sets up marketing initiatives designed to attract YOUR exact target market and start conversation channels within it. This is done through strategically designed, smart websites, powerful social media and email engagement, and blogging that delivers the type of content your prospects are hungry for.
Two of the biggest ways inbound marketing works for architectural firms are:

Positioning the business as an industry leader.
Being able to automate, track, and measure each and every marketing effort.
Becoming an Industry Leader
Companies and people no longer want to be sold to, nor are they just waiting around for business to find them. They are actively searching the web for exactly what they need and want and will purchase/invest when they find exactly what they're looking for.
With inbound marketing, your business starts delivering the content that your audience is looking for that will highlight your knowledge, capabilities and professionalism. This then helps to boost your brand awareness and become an industry leader, providing timely and relevant content to your target market through your website, business blog, and social media engagement. Your target market then becomes certain that your firm is trustworthy and knowledgeable and THEY will choose do to business with YOU.
Tracking, Measuring and Automating
Marketing activities become streamlined with inbound marketing. Manageable and powerful tools are available right at your fingertips to help you with your marketing efforts. Lead nurturing campaigns and workflows are automated, and content can be efficiently created right from templates. Furthermore, metrics tracking things like page views and open rates help show you what's working and what's not, so you can make the adjustments needed to be successful.
Architecture firms can choose to implement inbound marketing strategies on their own, or they can turn to an inbound marketing agency (like Blue Frog Marketing!) to help carry out proper inbound marketing activities to GET RESULTS.
Take a look at our free eBook, Lead Generation Tips, Tricks, & Ideas, to see how inbound marketing WORKS. In this eBook, you'll learn how to:
Attract customers
Create quality content
Create irresistible offers
Turn visitors into LEADS
If you feel frustrated with the ROI on your current online efforts, let's talk. Contact Blue Frog Marketing either by calling us at 515-221-2214, emailing us at Sales@BlueFrogDM.com, or filling out an online form by clicking the button below, and we'll contact you! We have offices in both Denver and Des Moines and serve customers from anywhere!