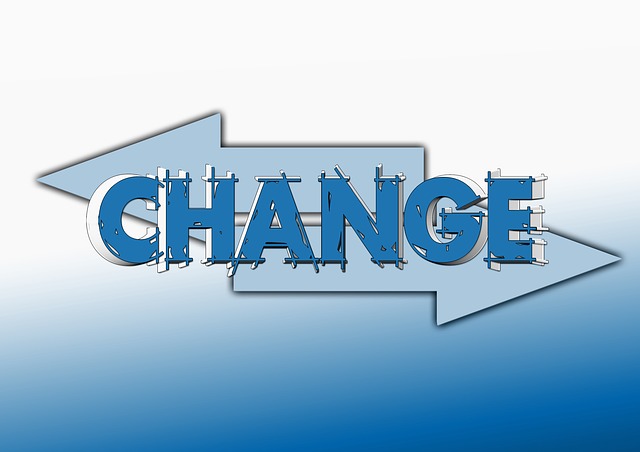 On Thursday, Facebook announced that three big updates that will give users more control over what content shows up on their News Feeds. This change is part of Facebook's continued effort to give users the stories that they care most about.
How does Facebook do this? The platform is now ranking stories based on how valuable they estimate them to be to individual users, based on the Pages and profiles with which they interact.
In order to take advantage of this feature, select "News Feed Preferences" in the main dropdown menu or under "Settings."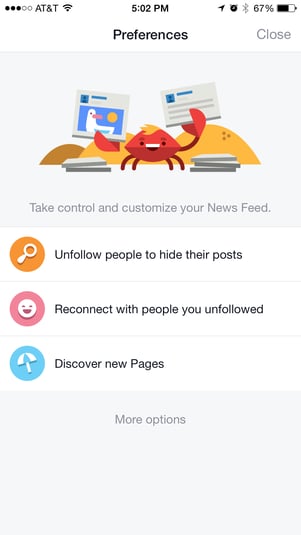 Now, let's look at these changes in further detail.
The 3 Big Changes to Your Facebook News Feed:
1. Choose which friends and Pages you want to see at the top of your News Feed.
Facebook had received feedback earlier this year from users saying that they were worried about missing important updates from the friends they value most. Facebook has now updated its algorithm so that the updates from users' favorite friends show up higher within the News Feed.
Furthermore, users can pick and choose which specific friends and Pages they want to see within the News Feed preferences selection.
2. Choose which friends and Pages you do and do not want to follow.
With Facebook's latest change, users can now see a list of the top friends, Pages, and groups they've noticed in their News Feeds over the past week. Then, users can follow and unfollow as they please to control their News Feed content. You are able to see who you have unfollowed and opt to re-follow at any time.
3. Find new Pages based on the content you have engaged with in the past.
You can now discover new business Pages and other people who might interest you based on the kinds of Pages you've previously interacted with. This new feature allows users to connect with more people and brands that they might enjoy and find new, engaging content.
The Takeaway for Marketers
Because Facebook's organic reach has been on the decline for a while now, marketers must find alternative ways to help their business Pages succeed. With this new update, marketers who are posting great content and have formed a real relationship with their fans will be able to gain more engagement with that particular target market.
Social media can be even more important than a website for some industries, so make sure you adapt your Facebook strategy while these new changes are happening! Focus more on the quality than the quantity of Facebook posts to take advantage of this change. Then ask your fans to add your business Page onto their "see first" section to help you strengthen your Page's visibility even more.
If you're interested in getting help with your social media marketing, or if you're looking for an inbound marketing agency in Denver or any city across the country, contact Blue Frog today!