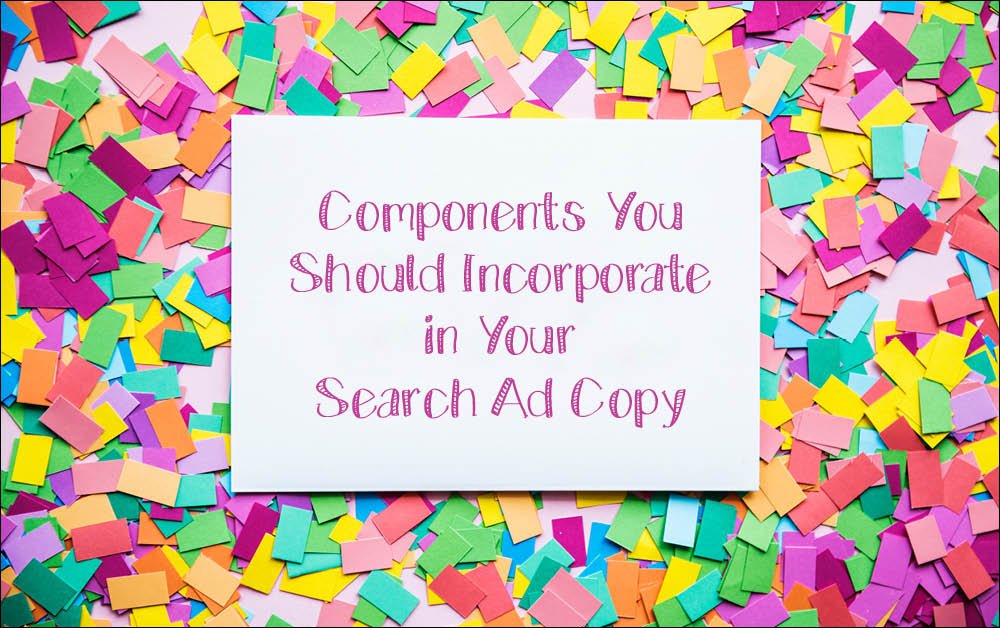 What Are Search Ads?
The word or phrase that a user types into Google is a keyword or keyword phrase. For example, a user could type, "find pizza place," and Google would generate local pizza places in both organic and paid search results. You can tell the difference between organic search results and paid search results because paid Google Search Ads have a small, green "Ad" symbol. Paid search results generally show up above the organic search results, giving them a better shot at being clicked on.
How Do Search Ads Work?
Businesses bid on specific keywords against other advertisers in their industry. The more popular the keyword, the higher the bidding will be. Other factors, such as and ad's quality score, also influence ad rank, determining where on a results page an ad will appear (and whether it appears at all).
What Does a Search Ad Look Like?
Search ads have two headlines, each with a 30-character limit, that appear in blue text. They also have a display path URL with two fields that can be up to 15 characters each, appearing in green text. Below the URL is the ad description in gray, which is limited to 80 characters. Sometimes, extensions, which can add information beyond the character limit, are included in this section. We can see all of these elements in the search ad below:

Ad Extensions
Extensions are additional elements that you can include in your search ads beyond the character limits. A few common extensions are
Callout extensions—used to highlight special offers or features
Sitelink extensions—providing links to specific pages on your website
Call extensions—displaying your phone number and allowing mobile users to click to call
Location extensions—providing information on your business' location
Adding extensions can also improve your quality score. Read more about ad extensions here. Here is a complete list of ad extensions available: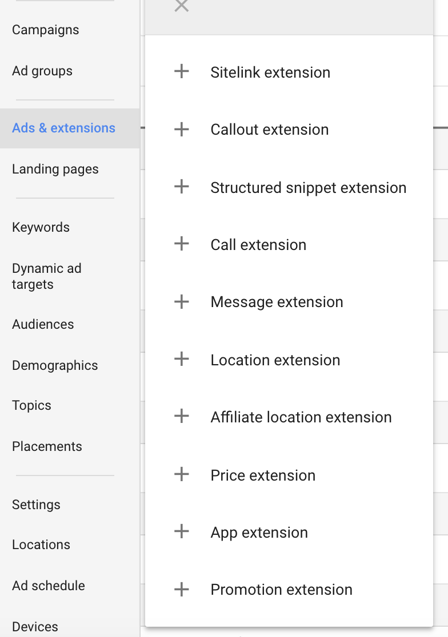 Ad Copy Best Practices
There are many ways advertisers go about writing their search ads. From our experience and research, we've compiled the best tips and tricks to increase user engagement and click-through rate (CTR).
1. Stand Out from Competitors
Entice users to click on your ad by highlighting your benefits and what makes you unique. Include special offers or sales. Examples include language like, "multiple colors available," "one-month free trail," "free shipping, "or "50% off sale."
2. Use Numbers and ASCII Characters
Using numbers in your ad copy can significantly increase your ad performance. This includes things like, "over 30 years of experience," "#1 industry leader," "100% custom made," "$10 minimum," or "20% off." In addition, using specific numbers like 1,039, over rounded numbers such as 1,000+, are more believable and show accuracy to the user. Adding trademarks and other symbols in your ad copy can also increase CTR and conversions by conveying credibility and trustworthiness.
3. Use Title Case
Capitalizing the first letter of every word in your text ad gives a cleaner, more professional look to the user. Many advertisers use this method to stand out from other ads. However, be careful how you use capitalization. Inappropriate use of capitalization such as "CONTACT US NOW" or "CoNtAcT uS NoW" will result in your ad being disapproved.
4. Intriguing CTA
Your call to action (CTA) should inspire the user to click on your ad. This could be something like, "get a free consultation," "schedule your appointment," "download our ebook," or "contact us today."
5. Proof and Credibility
Showcasing your company's success and credibility can also enhance the success of your ad. Examples of this include, "over 3,000 happy customers," "#1 local pest control," or "100% satisfaction guaranteed."
6. Match Ad Copy with Keywords and Landing Page
In order to maintain a high quality score, your copy should be directly relevant to your chosen keywords. If "pizza delivery" is among your keywords, then one of your headlines as well as the linked landing page should include these words. The user should know what to expect on your landing page based on what they read in your ad.
For help getting started with your search ads, contact Blue Frog Dynamic Marketing for expertise and a free consultation. We can help you make the most out of your Google Search Ad experience!