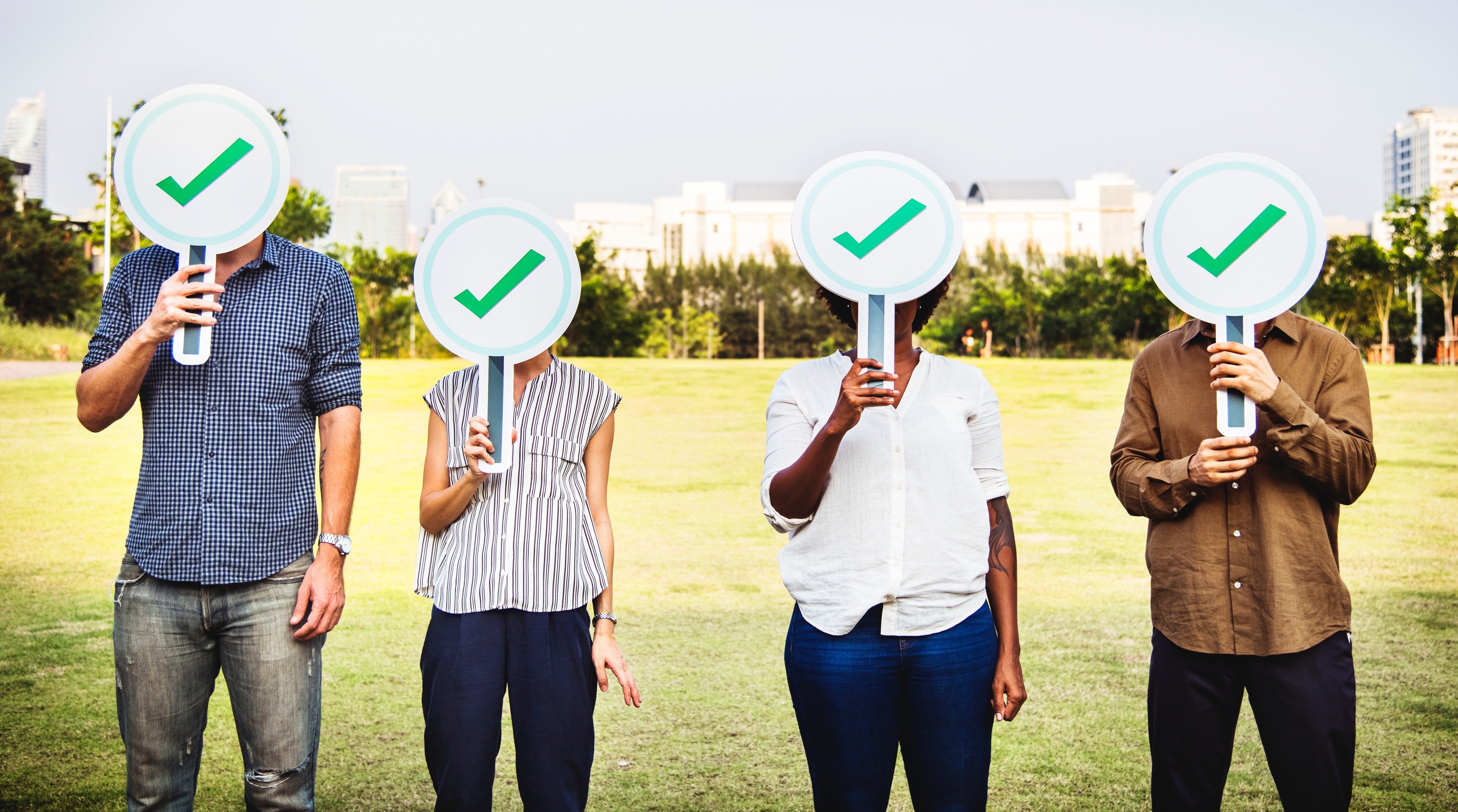 It can sometimes be difficult to show credibility and trust through Google Ads. You want your potential clients to know they can trust that you will provide services up to their standards and meet their needs in a timely manner. So, you include callout extensions in your text ads or display ads such as "100% satisfaction guaranteed," "24-hour repair assured," or "FDA-approved" to gain that credibility and reputation. But how can your potential clients be sure that what you say is true?
The Google Guarantee
To address this potential problem and ensure honest advertising, Google created The Google Guarantee with Local Services ads. The Google Guarantee reassures your potential clients in your area that your business can be trusted by displaying a green check mark showing that Google has verified that your business is licensed, insured, and all around pre-screened. Additionally, if a potential client hires your business for your services and they aren't satisfied, Google may refund up to the amount paid for the job through Local Services ads, with a lifetime cap of $2,000. The job must be booked through Google Local Services. Below is an example of what these types of Google ads look like.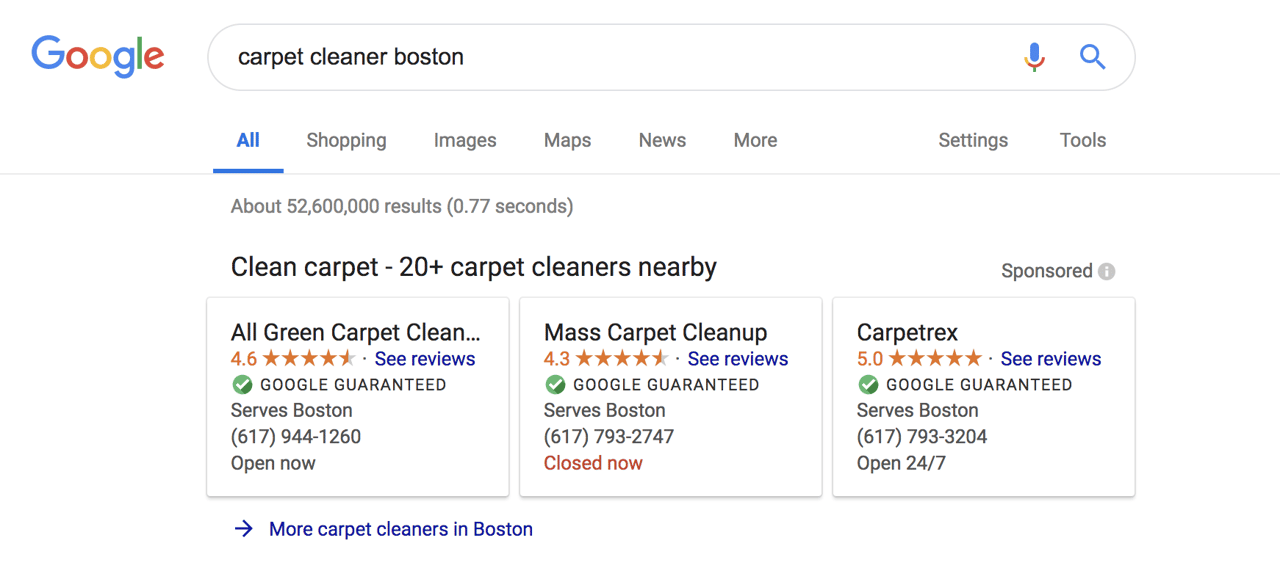 When you sign up for Local Services ads, you automatically apply for the Google Guarantee. In order to start running this type of ad, your business must pass Google's background check and have your license and insurance details verified. A few of the benefits of Local Services ads include a top position of a Google search page, connecting with potential clients that are actively searching for your services, and only paying for leads related to what you offer.
Pay-per-click advertising can be a constant gamble because you can never be 100% sure the users who are clicking on your ad will convert. With Local Service ads, you pay per lead—not per click! When a user clicks on your ad, they are taken to a landing page, where they can fill out a form—both of which are created by Google. Below is an example of what that form looks like for a home cleaning service in the Boston area.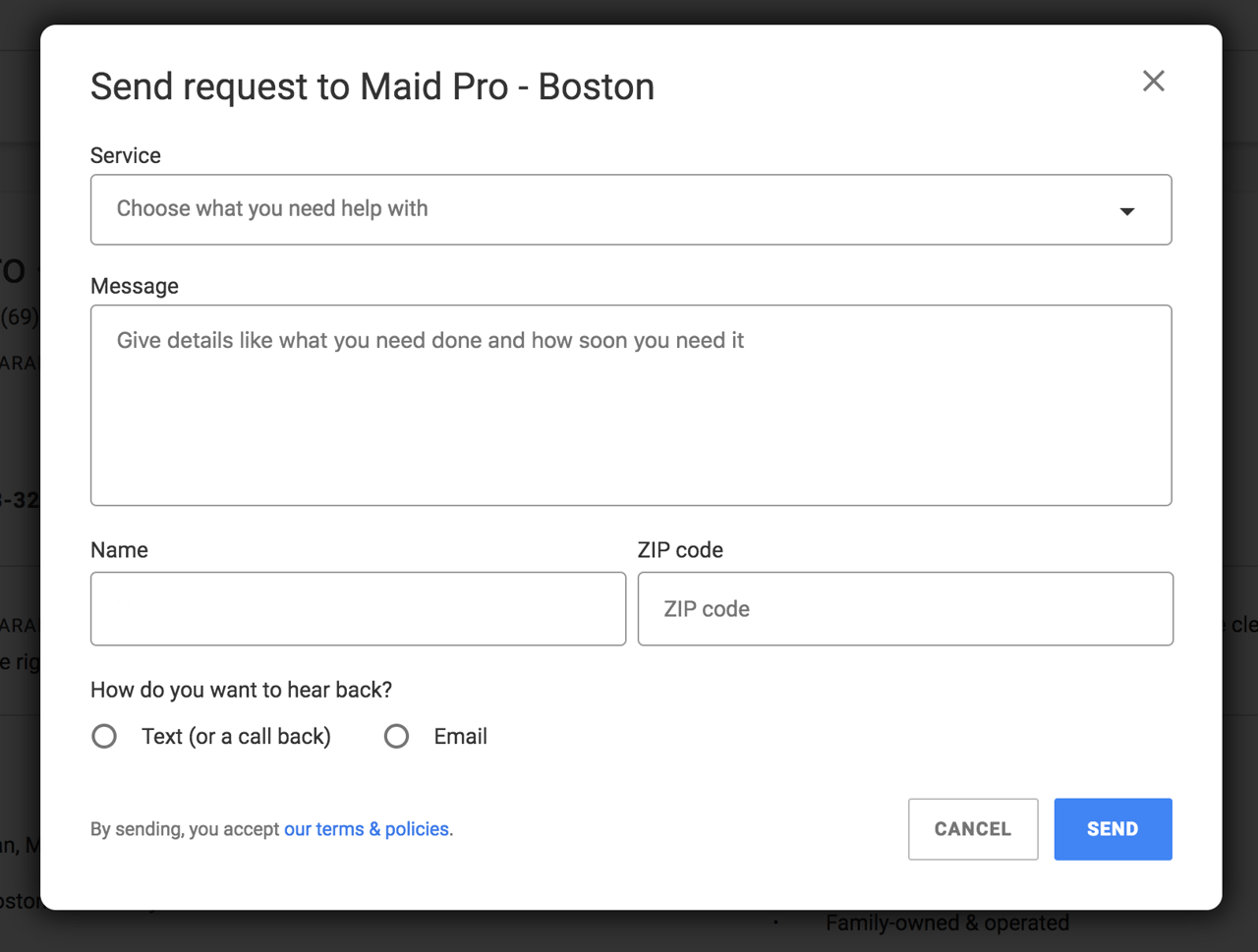 Depending on the specific job and area, the average cost per lead is around $6-$30. In addition, Google allows you to request credit back if you receive leads that are spam, fraudulent, or even poor matches.
Services Eligible for the Google Guarantee Badge
A variety of services are available to receive the Google Guarantee badge, including the following:
Air duct cleaner
Appliance repair service
Auto glass service
Auto service technician
Carpet cleaner
Electrician
Event planner
Garage door pro
HVAC pro
Handyman
Home improvement pro
House cleaner
Junk removal provider
Lawn care provider
Locksmith
Mover
Painter
Pest control technician
Pet care provider
Pet groomer
Photographer
Plumber
Roadside assistance service
Roofer
Tree service provider
Tutor
Upholstery cleaner
Water damage service provider
Window cleaner
Window service provider
Other
Since The Google Guarantee is a brand new release, it has not been distributed to all locations in the United States yet. You can find out here if Google is running Google Guarantee Local Services ads for your business's services in your area yet.
Advertising with the Google Guarantee through Local Services ads is a strong way to reach potential clients that are in your area and show them that you provide satisfying services. If you want to earn a badge of trust and credibility with your audience and be seen at the top of a Google search page, then Google Guarantee ads may be right for you! Contact Blue Frog Marketing to see how we can help you with your digital ads strategy!