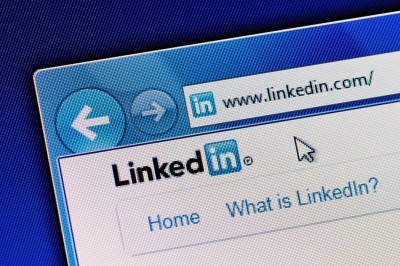 LinkedIn is one of the most overlooked social media platforms out there. Most people think they don't need to be on Linked in unless they are looking for a job. This is simply not true. LinkedIn is definitely a great resource for job seekers & recruiters, but it is also a fantastic networking tool. LinkedIn provides a great way to make connections with people in your industry & should not be overlooked.
As with all social media platforms, simply being there isn't enough. Here are a few ways to improve your LinkedIn profile.
Have a professional looking profile picture.
As the saying goes, a picture speaks a thousand words. Make sure your profile picture has only good things to say about you. Your profile picture should be a headshot of yourself taken by someone else (no selfies!). If you can't afford a professional photographer, ask a friend or family member to assist you. Make sure you are dressed professionally in your profile picture. You want potential employers & networking connections to see the best side of you.
Use keywords in your headline.
Many people simply put their job title in their headline & leave it at that. Instead of listing just your job title, also add a few keywords. This will make your profile come up when people search for those specific keywords. There are 140 characters allowed in the headline – use them!
Make sure your profile is as complete as possible.
Don't skip sections on your LinkedIn profile, especially the summary section. This is the place where you get to tell your story. Tell everyone what makes you different. Talk about your background, your passions, goals & whatever else you want people to know about you.
The other sections are important too though, so make sure they aren't neglected. The more sections you fill out, the easier & more likely it will be for people to connect with you. A few updates have been made to this site recently, so make sure you review what can now be published on the site. For example, LinkedIn now has a section for Volunteering & Causes, as well as Honors & Awards. Fill out everything you possibly can.
Update your profile regularly.
Don't just "fix it & forget it". Once your LinkedIn profile is up & running, make sure you keep it up. Change your profile picture as often as needed (make sure it still looks like you!). If you switch jobs or start doing volunteer work, make sure that is reflected in your profile.
It is also important to post relevant content regularly. Post articles, quotes, & pictures that are relevant to your industry. Also search for & join LinkedIn groups within your industry. The people in those groups are likely to become connections once you've engaged with them.
Let your work speak for itself.
LinkedIn offers several ways for you to display your work directly on your profile. You can upload files & images directly in the summary or background section. This is a great way to show people what you are capable of. In addition, there is a Publications section that can be added to your profile. To do this, you'll need to click on the link on the right hand side when you go in to edit your profile. You can add publications such as blog entries, articles, & press releases you've written. Make sure you also keep this section updated as you get more & more things published.
Establishing & updating your LinkedIn profile is one of the easiest & most important ways to network. Learn more about Blue Frog's social media management services here and start making your LinkedIn profile work for you!