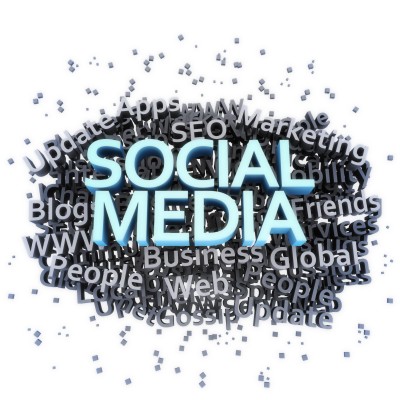 When managing a small company, it's easy to start thinking you can do it all. But can you? Here are a few surefire signs your Denver company should hire a social media firm.
Your company doesn't have the resources to hire a social media person.
Expanding your Denver company to include a social media manager can be tough. First, you have to find the funds for it. Then, you need to hire the right person for the job. Interviewing potential employees can take a lot of time & energy away from you. Plus, it can be very expensive and risky. What if you go through the entire process and then you realize you hired the wrong person? Another thing to consider is salary. Generally you will pay less to have a firm handle your social media than having an in-house person do it.
You never stop working.
Social media never sleeps, and if you're managing the company as well as its online presence – neither will you. Social media takes up a lot more time than people realize. Not only do you have to post on all different platforms, you also have to make sure you are up to date on all of the changes those platforms undergo & how to adapt to them. Facebook especially is constantly changing. Knowing about these changes & adapting is crucial to keeping your company visible online.
The phrase "Jack of all trades, master of none" hits home.
In many Denver based small businesses, the owner wears many hats. This is especially true in the beginning. If you're already doing most of the work for the company, adding social media management to your plate certainly won't help.
You're neglecting it.
In order for social media to be effective, it needs to be consistent. This means that posting just "whenever" isn't really going to help people notice you online. When business owners have limited time & resources, they also tend to only have a presence on Facebook. What about Twitter, Google Plus, Instagram & LinkedIn? Depending on your industry, those platforms can be very beneficial as well. Don't limit it to just Facebook.
Engagement is low.
Even if you are posting consistently across all platforms, engagement might still be low. If you notice this, think about hiring a Denver based social media agency. Chances are, the content your posting either isn't getting the reach it needs to, or isn't appropriate for your business. A social media management firm will be able to find out why engagement is low & can generally fix it.
You don't know anything about Facebook advertising.
Placing paid advertisements on Facebook can be very beneficial. Facebook allows you to target a very specific demographic to receive your message. Without knowing how to use this powerful tool, you could very well just be throwing your money away. A firm will know exactly who to target, what message to send, & how much to spend on sending that message. A firm will also be able to accurately translate the analytics of those ads & determine which ones worked best.
You want a team, not a person.
Having a team of people working on managing your company's online presence can be a lot easier than having just one person. First off, it works better logistically. If your social media person is on vacation & something comes up, it's left to you to handle it. When you hire a firm, there are multiple individuals that can assist.
Additionally, a team is usually better at coming up with & executing multiple creative ideas for your company. Writer's block can happen to social experts as well, so having a team that can bounce ideas off of each other can really help with that.
OK – I need an agency. Now what?
Once you've determined that you'd like to hire an agency, do your research. Find out what each company can offer & see if it fits your needs. Not all agencies are the same.