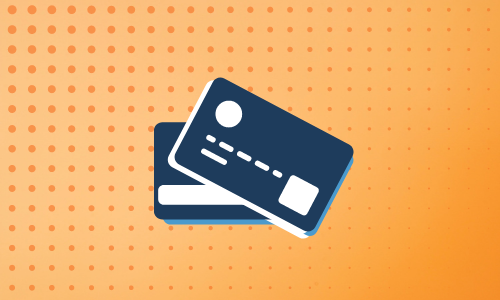 At their annual INBOUND event, HubSpot announced several new product updates and releases, all designed to make the customer the central point of the CRM experience. To no surprise, the product announcement gaining the most interest is HubSpot Payments; a B2B payment solution that resides directly within your HubSpot portal.
What is HubSpot Payments?
Built on the well-known and trusted payment processing infrastructure of Stripe, HubSpot's payments tool seamlessly and effortlessly works with your HubSpot deals, workflows, forms, analytics, and reporting tools to create a secure and efficient quote to cash process.
Designed to provide an ecommerce buying experience to the B2B environment, the Payments solution allows customers and clients to securely checkout online with their credit or debit card, or ACH bank transfer. Even better, the solution supports both one-time and recurring payment options.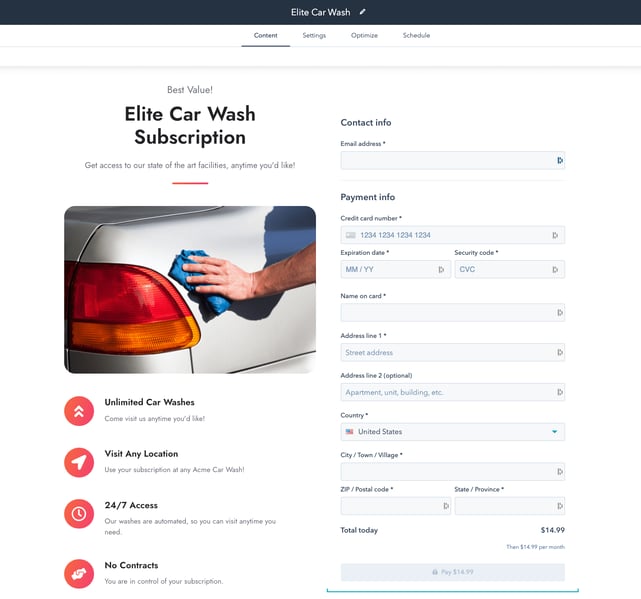 How it Impacts You
Today, everyone expects a secure, streamlined payment process. B2B buyers prefer a frictionless and digital experience that matches that of B2C ecommerce. Unfortunately, over 77% of B2B buyers found their latest purchase to be difficult or overly complex.
Most B2B companies rely on combinations of solutions to create their accounts receivable process. From creating the deal in HubSpot, sending a PDF quote, signing a contract in PandaDoc, issuing a QuickBooks invoice, to receiving a wire transfer or paper check to secure payment. Even with one-way or bi-directional integrations between platforms, these processes can still see issues with data silos and limited communication between teams.
Utilizing HubSpot Payments, the entire quote to cash cycle can be maintained and managed entirely within HubSpot; not to mention all the data syncs seamlessly with your deal and contact records automatically!
What's Included?
HubSpot Payments currently supports all major credit cards and ACH payments, allowing your customer and clients to choose the payment method that fits them best. Other note worth features include:
Payment Links
Payment links work with HubSpot deals, workflows, reporting, forms, and analytics, allowing for a native URL that streamlines the payment process and reduces the steps involved for both buyers and sellers. These links can be embedded on a website, shared through emails, chat, quotes, and more. These links make it even easier for you to manage one-time sales within HubSpot.
Recurring Payments
For many B2B companies that operate on a retainer model, take ongoing donations, sell memberships, and more, recurring payments allows you to collect ongoing payments and automate the process all within HubSpot. Since recurring payments is available as an Object within HubSpot, you can also customize the process to fit the way you do business and associate payments with Companies, Contacts, Deals, and more.
Native Quotes Integration
If you have Sales Hub, the native quote integration allows you to get paid immediately after a customer accepts the quote. This feature saves your sales team from chasing down payments and deposits after the contract is signed and creates a frictionless process for the buyer.
No Monthly Fees (for now)
As a financial incentive to help you get started using HubSpot payments, the beta version is currently available with no monthly fees, minimums, or commitments. ACH transactions up to $50,000 a month are also completely free. The Payments beta is available for any paid Hub plan, as long as your business is located in the United States and has a US bank account.
Start streamlining and simplifying your payments process by setting up HubSpot Payments today! Put your customer back at the center of your CRM and see how your relationships strengthen as a result.