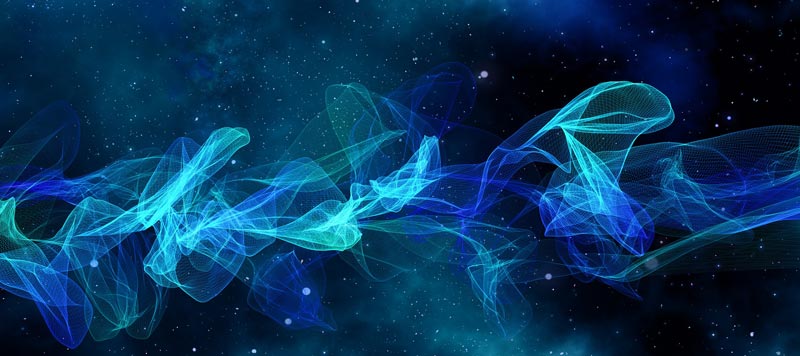 In the last couple years, the popularity, accessibility, and overall awesomeness of motion graphics have shot through the roof. With the technology more readily available to the average Joe, motion graphics are here to stay. Motion graphics and special effects are just one way to up your video marketing game. In this article, you will learn about the contemporary trends in the motion graphics industry: what was hot in 2017, what is not so hot anymore, and predictions for the rest of this year.
What was poppin' in 2017?
Fusing 2D & 3D Elements
We cannot talk about motion graphic trends without discussing the rise in popularity of fusing two-dimensional and three-dimensional elements. This can be done for numerous different types of projects. One of the most popular is 2D interface graphics placed within real footage.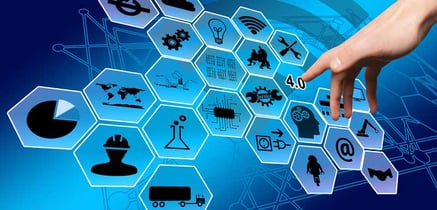 Retro Look (Grainy textures, bright colors)
Another very common style in the motion graphic community last year was the "retro" look. This is a combination of bright and vibrant colors, grainy textures, and bold typefaces. Since being "vintage" has been in for a while, the popularity of this style is inevitable. Shows like Stranger Things have a big part in bringing this style to the mainstream.
What's not so hot in 2018 (and why)?
Although it is a little early to deem something not "hot" this year, one trend that has been receding is the minimalistic, small and safe style that was once quite common. When done right, this style can be soothing and efficient. When done wrong, using this style is still generally safe. It just appears that its popularity is dwindling when put up against its bolder, flashier, and edgier counterparts.
Predictions for the Rest of 2018 (looks, output, tools)
Looks | Creative Typography
Pushing the established norms of typography is certainly a popular trend amongst designers this year. This can be done by pairing typefaces that wouldn't traditionally be together, breaking apart letters or words to serve a larger design purpose, or utilizing the negative space created by certain letters.
Looks | Kinetic Typography
When it comes to motion design, the use of kinetic typography is a very common practice. The simplest way to define kinetic typography would be moving text. Whether it be subtle character movement, words flying in from every which way, or wrapping an image in text, the number of potential uses for this trend is infinite. The rise in this practice can be attributed to its use in lyric music videos and corporate advertising.
Output | GIFS
Ever since the Graphics Interchange Format (GIF) first hit the internet over 30 years ago, it has been a great substitute for those flat PNGs or JPGs. Who doesn't love a good ol' GIF? What was once just a convenient way to use short, low quality, looping content has developed into an internet sensation. Although better practices have been developed over time, GIFs remain a clever and very simple way to spice up content.
Output | Cinemagraphs
Have you ever wanted to have a still image with one part of it moving? If so, then consider making a cinemagraph. This technique combines video and photographs using simple masking techniques. Cinemagraphs have recently become popular among motion designers due to their accessibility and uniqueness. The creative utilizations of this technique are endless, and we predict we'll only see their popularity increase as the year progresses.
Tools | Particle Generators
If you have recently seen a motion graphic or visual effect that has made your jaw drop, there is a pretty good chance that all or part of it was created using a particle generator. Particle simulators render a large number of small graphics to emit complex patterns. The only limitation with particles is hardware. Complex particle simulations require heavy processing power to render and can be very frustrating for users with average computer builds. The most common particle generators include Red Giant: Trapcode Particular, CC Particle World in After Effects, X Particles for Cinema 4D, and Superluminal: Stardust.

Tools | DaVinci Resolve 15
DaVinci Resolve is a professional grade video editing software that, until this spring, would not have been included in this article. The reason for it now is due to the latest release of Resolve, which now includes their Fusion tool, used for motion graphics and compositing. Not only does this open up doors for motion graphic artists, but it allows video editors using Resolve to dip their toes into motion graphics or deeper visual effects. With the release being so fresh, there has yet to be much feedback from users, but based on DaVinci's lineup of software, this is expected in the community to be a success.
Popular Resources for MoGraph Artists
Aescripts is basically the online hub for After Effects plugins and extensions. If you use After Effects on a regular basis, this website should definitely be in your bookmarks. Ever since After Effects opened up to third party developers, the number of additional tools out there is mind-boggling. Aescripts also includes extensions for other software platforms like Cinema 4D, Maya, and many more.
Motionographer is a great website for designers to get inspired. From industry news to examples of recent outstanding work, this website is a great place for motion designers seeking inspiration or a semi-productive way of killing time.
Motionworks is an all-in-one spot for motion designers that includes industry news, interviews with professionals, tutorials, and several different types of downloadable content. Whether you are a 2D animator, a 3D compositor, or a little bit of everything, Motionworks is sure to have relevant content that can help you out on your next project.
Motion graphics are still pretty young, but their popularity has increased dramatically over the last decade with no signs of slowing down. The styles, tools, and trends that make up motion design will always be shifting, but the concept remains the same. Contact Blue Frog to start your new motion graphics project.