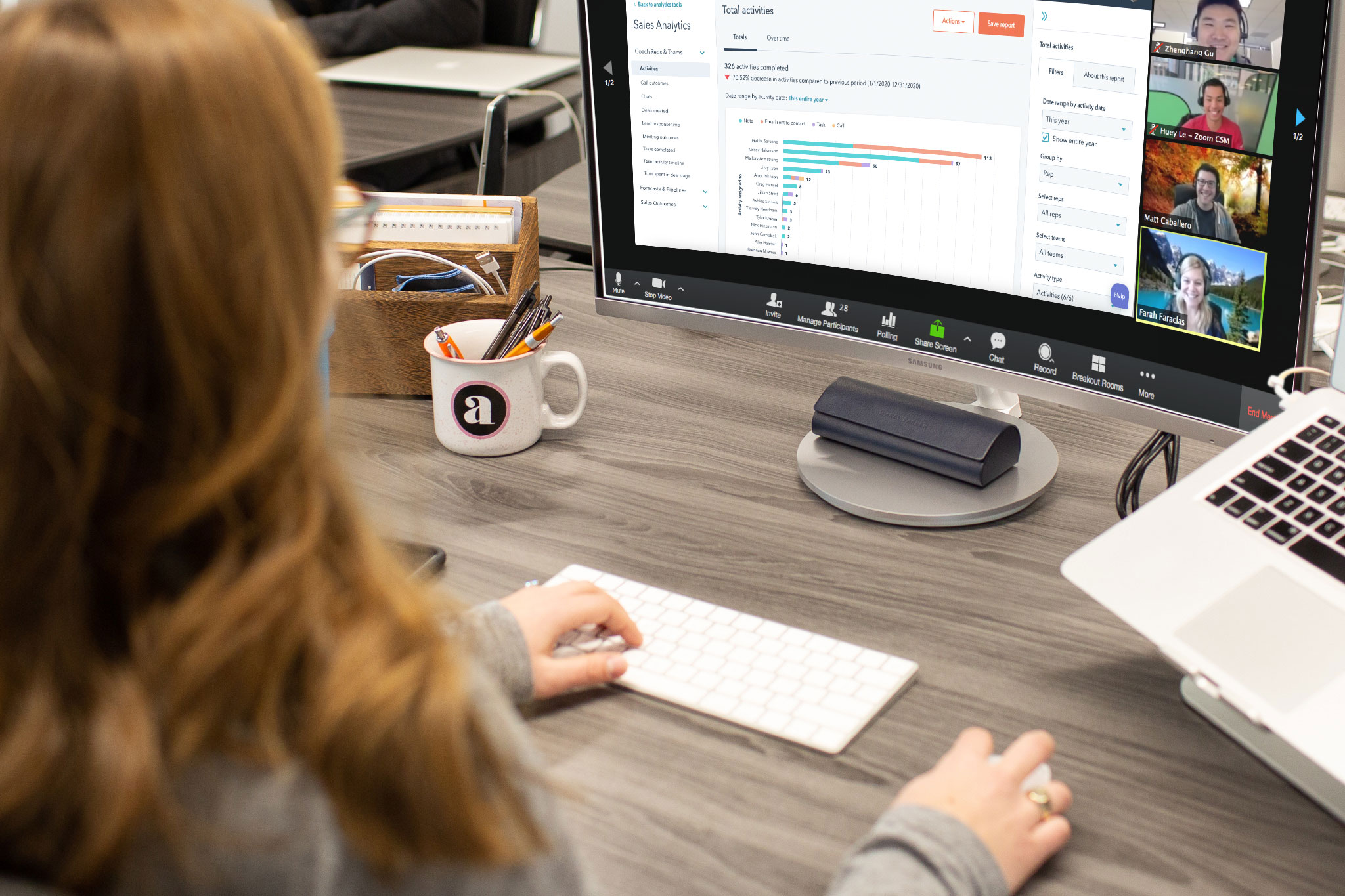 GROW YOUR HUBSPOT KNOWLEDGE WITH A CUSTOMIZED TRAINING APPROACH.
Whether you're new to HubSpot or you've been using the software for years, our in-house HubSpot Certified Trainers can help you evaluate your specific onboarding and training needs. Based on your unique situation, we'll collaborate on your training roadmap to make sure we can fill in the learning gaps and enable you to feel confident when working in your organization's HubSpot portal. To get started, lets determine which solution is right for you!
I'm a new HubSpot customer and just purchased a software license.
I'm an existing HubSpot customer and just upgraded a software license.
I'm an existing HubSpot customer and need to onboard a new employee.
I'm an existing HubSpot customer and need additional training.
I haven't made a decision yet, but would like to take a deeper dive.
Hi! Jillian (left) and Lizzy (right) here! Regardless of where your business is at in your adoption of the platform, our ultimate goal is to make sure you have the right training in place to get the most out of your HubSpot software. We take a very hands-on approach to training, meaning we'll have open discussions about how you currently use HubSpot to identify any learning gaps and areas of opportunity. We'll also collaborate and work directly within your HubSpot portal, so you fully understand how to use the tools available to you. At the end of the day, we want you and your team to feel empowered when using HubSpot so you can further advance your marketing, sales, or customer success efforts and create better alignment between teams. We can't wait to work with you!