ONE Church
Improving team and client user experiences through custom-built customer portal on HubSpot CMS integrated with ConnectWise.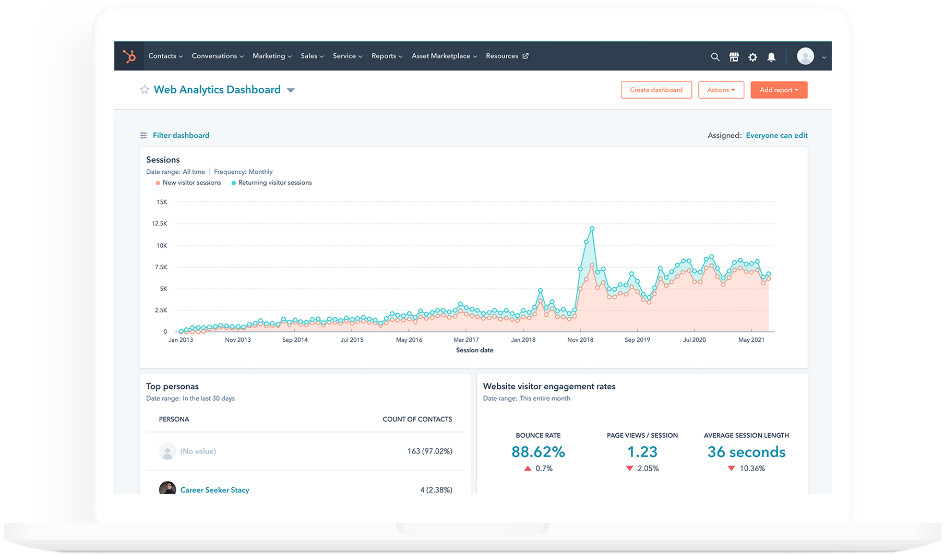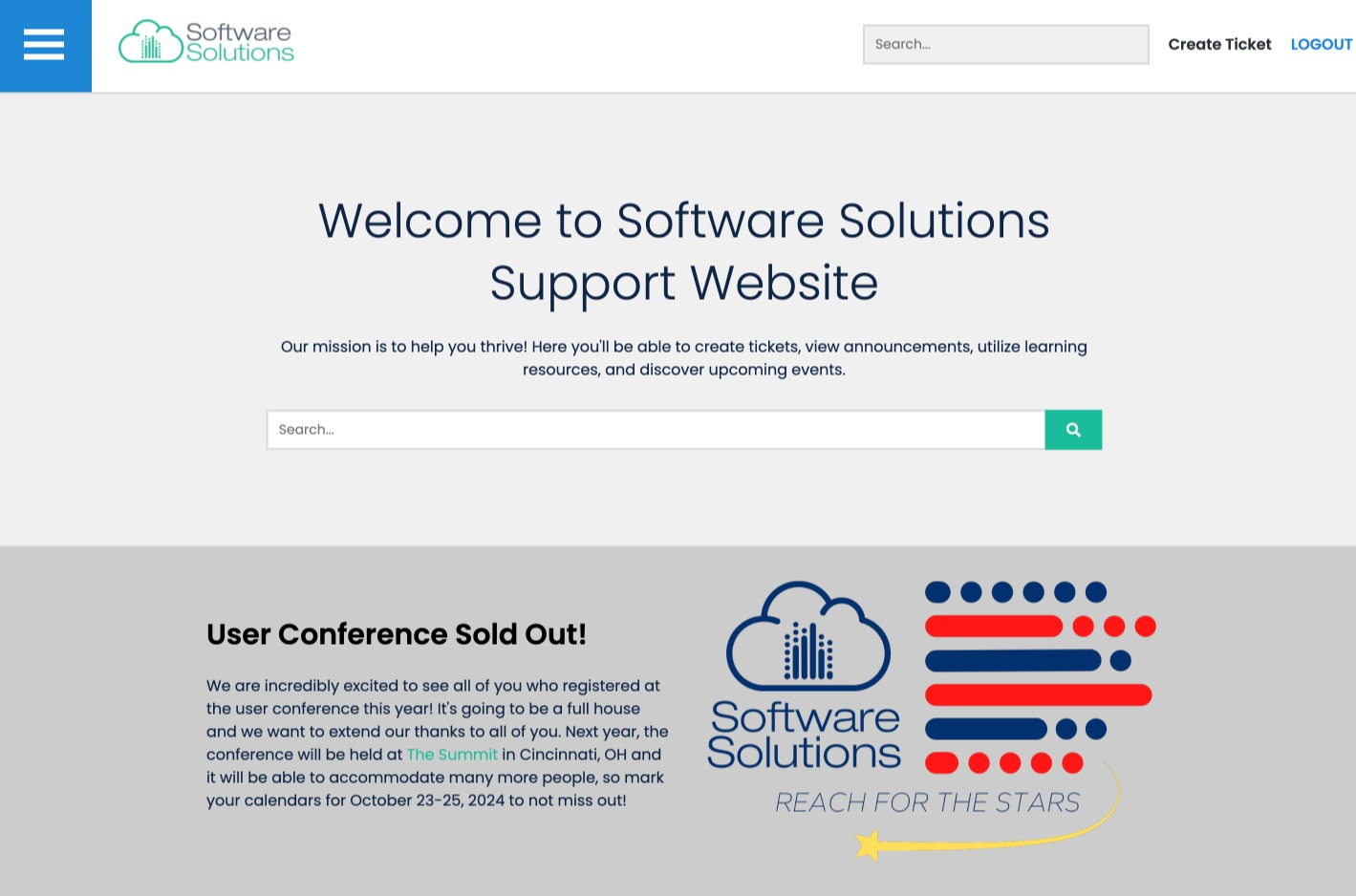 Background
Hubs Used
Marketing
CMS
Client
Software Solutions
Industry
Accounting Software
Company Size
500 Employees
Software Solutions is a cloud-based accounting, HR, payroll, and utility billing software designed for local government and utility organizations. Through their line of adaptable products, Software Solutions provides a single source for financial software, hardware, and cloud-related services for their clients.
The Challenge
After the launch of their redesigned website, Software Solutions saw a need to refresh and improve their customer support site, support.mysoftwaresolutions.com, which had been built on WordPress six years prior. In addition to cosmetic updates, the team was eager to resolve challenges the cobbled-together system created over time. Customers weren't effectively using articles in the knowledge base, resulting in an unnecessarily heavy call volume for the support team.
Software Solutions wanted to expand customer use of its knowledge base articles, reduce the number of support calls coming in, and establish a scalable and reliable customer portal that their internal team could easily manage for years to come. They reached out to Blue Frog to redesign and restructure their customer portal with these goals in mind.
Difficult to Navigate
As Software Solutions' products evolved, the team was diligent about releasing knowledge base articles. However, the previous system lacked an intuitive organization, and the knowledge base was difficult to navigate. As a result, their customers struggled to find answers on their own and often had to call for support.
Multiple Platforms to Manage
The previous portal configuration relied on multiple platforms and several third-party plugins to operate. This limited the data they could track, created delays in site updates, and delivered a disjointed user experience.

✕
Limited Internal Knowledge
Because the previous system was so complex, it was difficult to train multiple employees to manage and update the portal. Additionally, its delicate setup increased the risk of errors occurring in the update process. As a result, very few individuals were capable of maintaining the site.
Looking back, the challenges posed by our previous website setup were clear. With multiple applications and unique formatting, the simplest updates were tedious. The system, while accessible, required an understanding that only few possessed. Fast forward to today, and we've engineered a complete transformation. Our new portal is a testament to streamlined functionality, where the once complicated process has been simplified to a point where anyone can contribute. It's not just an update; it's a practical evolution in accessibility and user-friendliness.

Shandon Bissel | Software Solutions
The Solution
Blue Frog redesigned and rebuilt the support.mysoftwaresolution.com portal using HubSpot's CMS Hub. To support Software Solutions' goals, Blue Frog focused on solutions that made finding answers easier and updating the portal simple and scalable.
Strategic Organization
Blue Frog reorganized the information in the portal and removed the clutter to help customers find what they need efficiently. They implemented a navigational strategy based on the product the user purchased, the specific tools within the products, and the action the user is trying to take within the software.
During the reconstruction of our customer support website, we confronted a pivotal challenge. The preceding platform relied on a third-party search tool, which led to an intricate indexing process and inability to update the platform. The previous articles lacked comprehensive categorization, resulting in the effective burial of valuable knowledge base articles. In response, Blue Frog did a comprehensive overhaul, aligning our approach with the organizational strategies that our support team uses when handling tickets.

Shandon Bissel | Software Solutions
Migration to HubSpot
Because the new pages were created in HubSpot, the Software Solutions team can efficiently edit and scale the site over time using HubSpot's native drag-and-drop functionality within the developed templates. To configure the main site and the knowledge base articles, Blue Frog used a combination of website pages and blog articles.
Website Pages
Blue Frog used HubSpot's website pages to create the main pages of the support site and for showcasing ticket history information.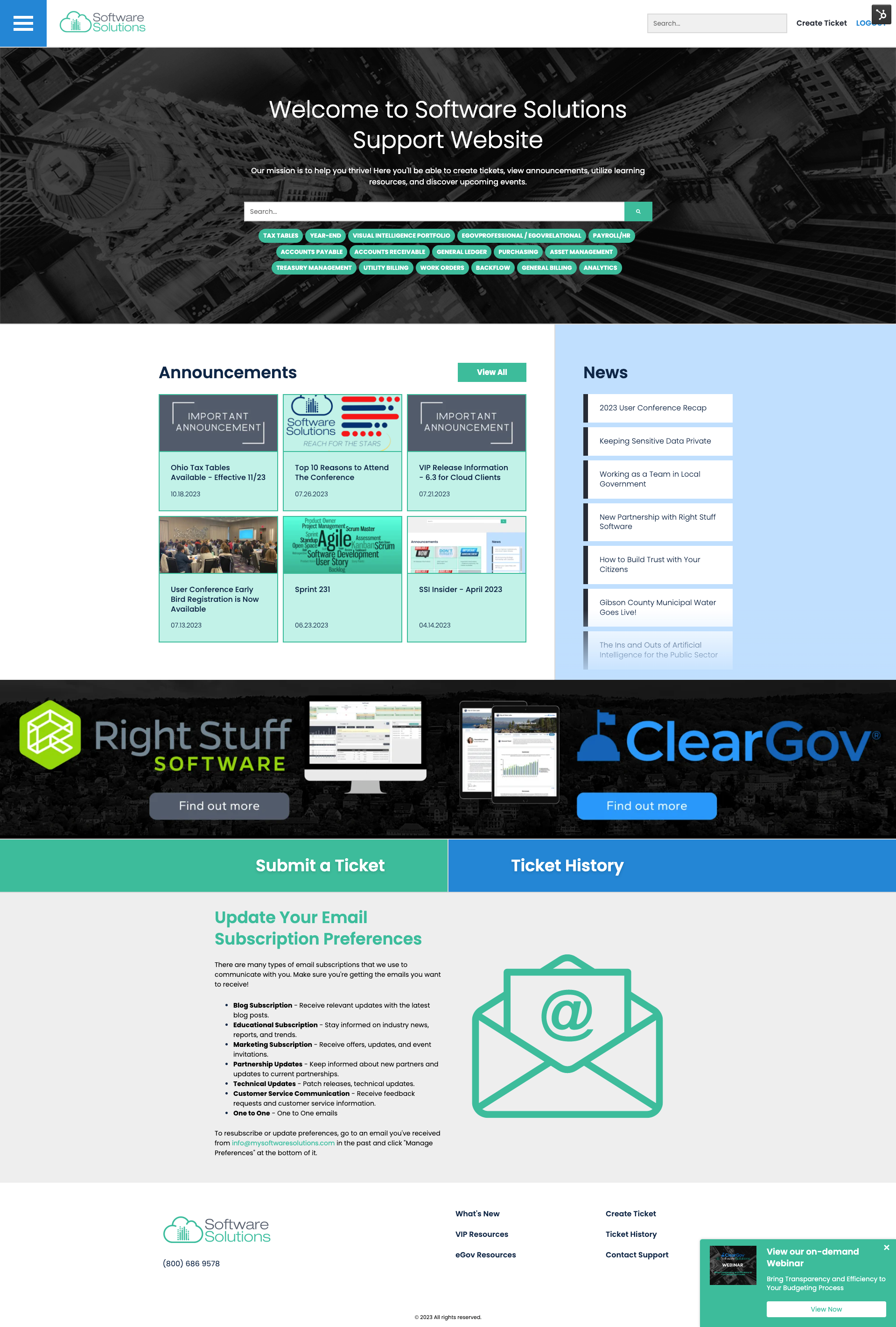 Blog Pages
Integrating content the Software Solutions team had already developed, Blue Frog utilized the HubSpot blog capabilities to create an easily navigable knowledge base where customers can quickly find the answers they need. Two additional blogs were configured to house news and announcement releases.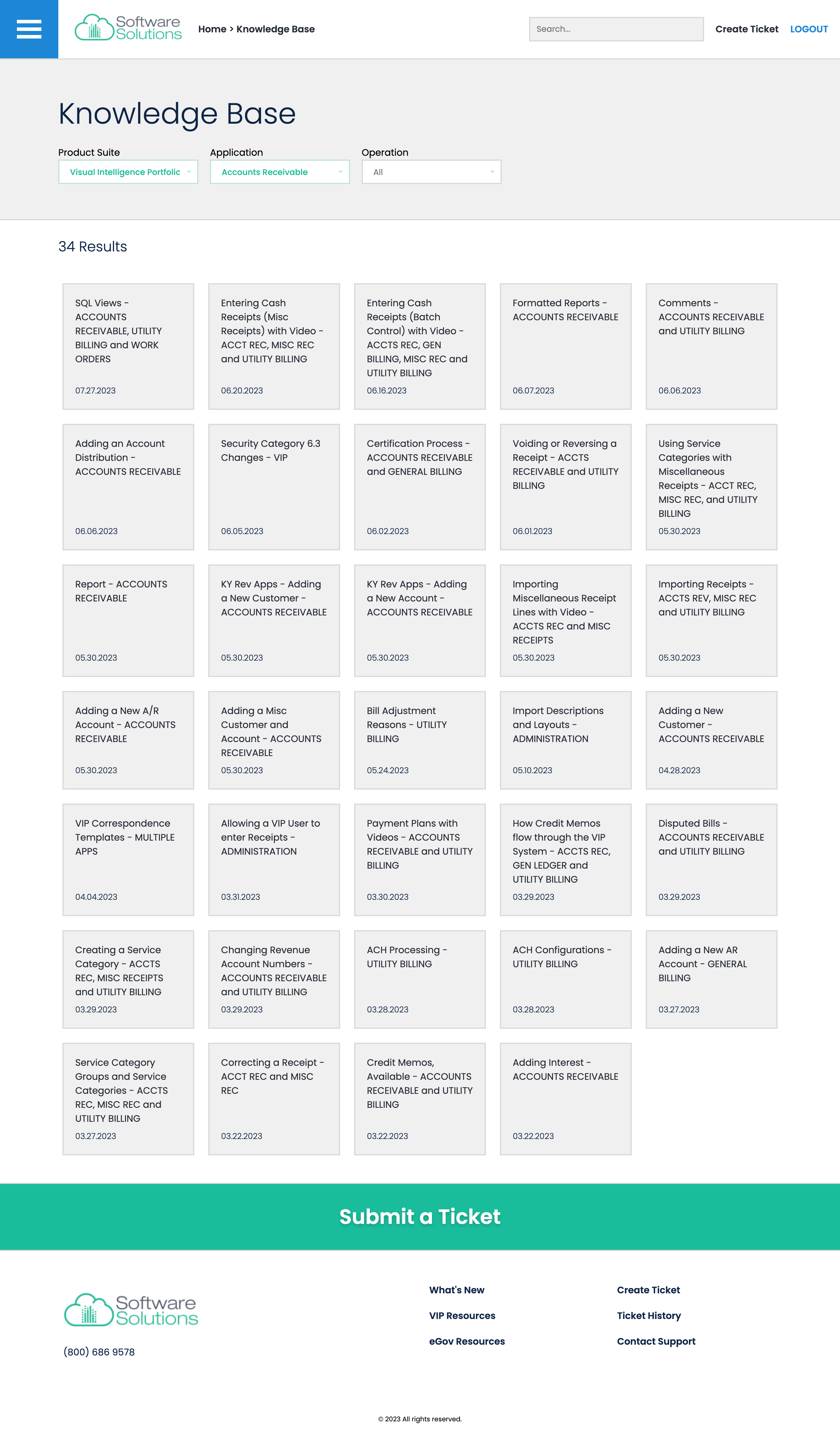 Integration with ConnectWise
ConnectWise is Software Solutions' ticket management system. With it, the team can track and respond to open customer inquiries. Blue Frog integrated HubSpot with ConnectWise to allow customer data to flow back and forth, display ticket history on the portal site, and make it easy for the Software Solutions team to make user updates in ConnectWise that are seamlessly synced with HubSpot.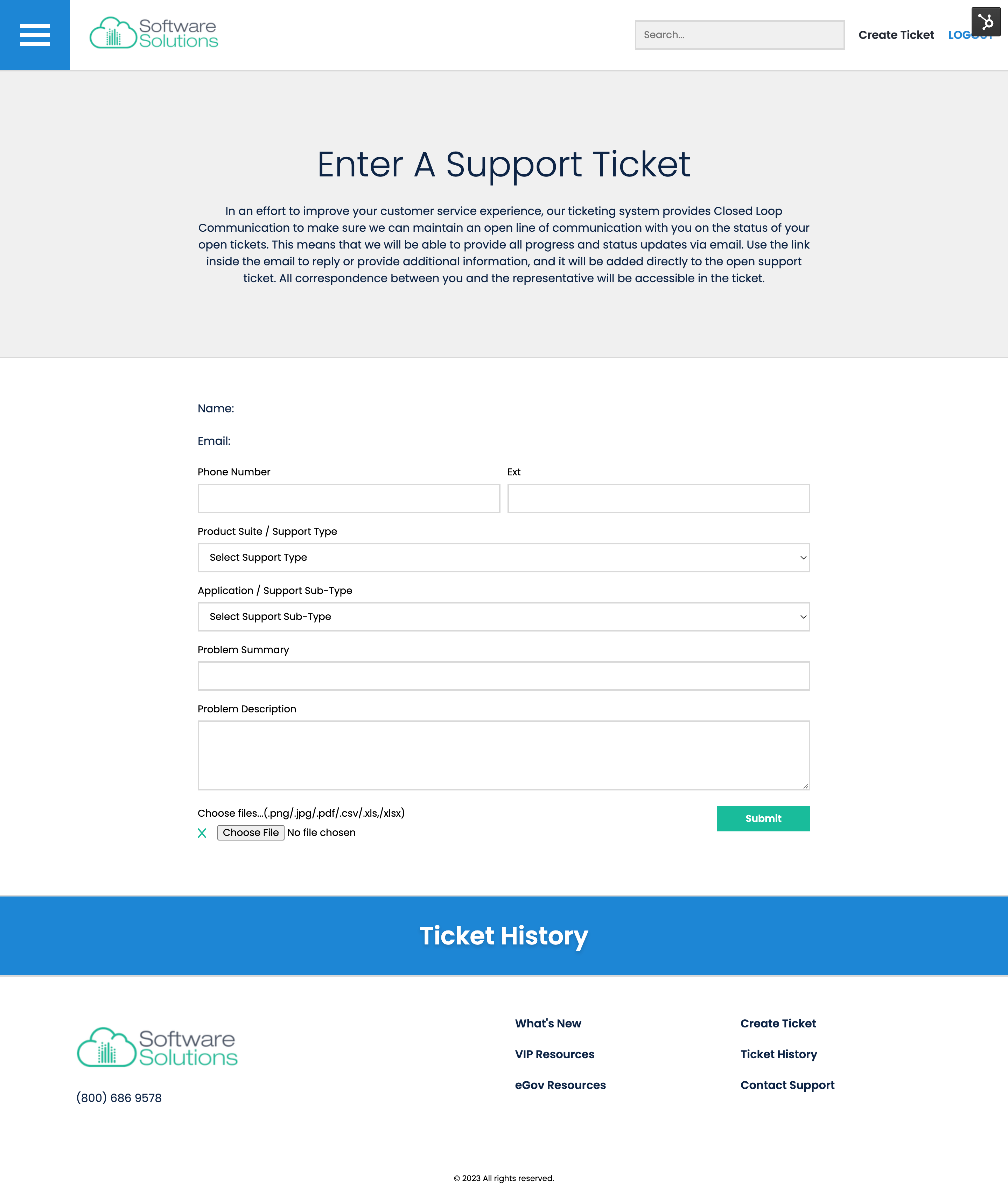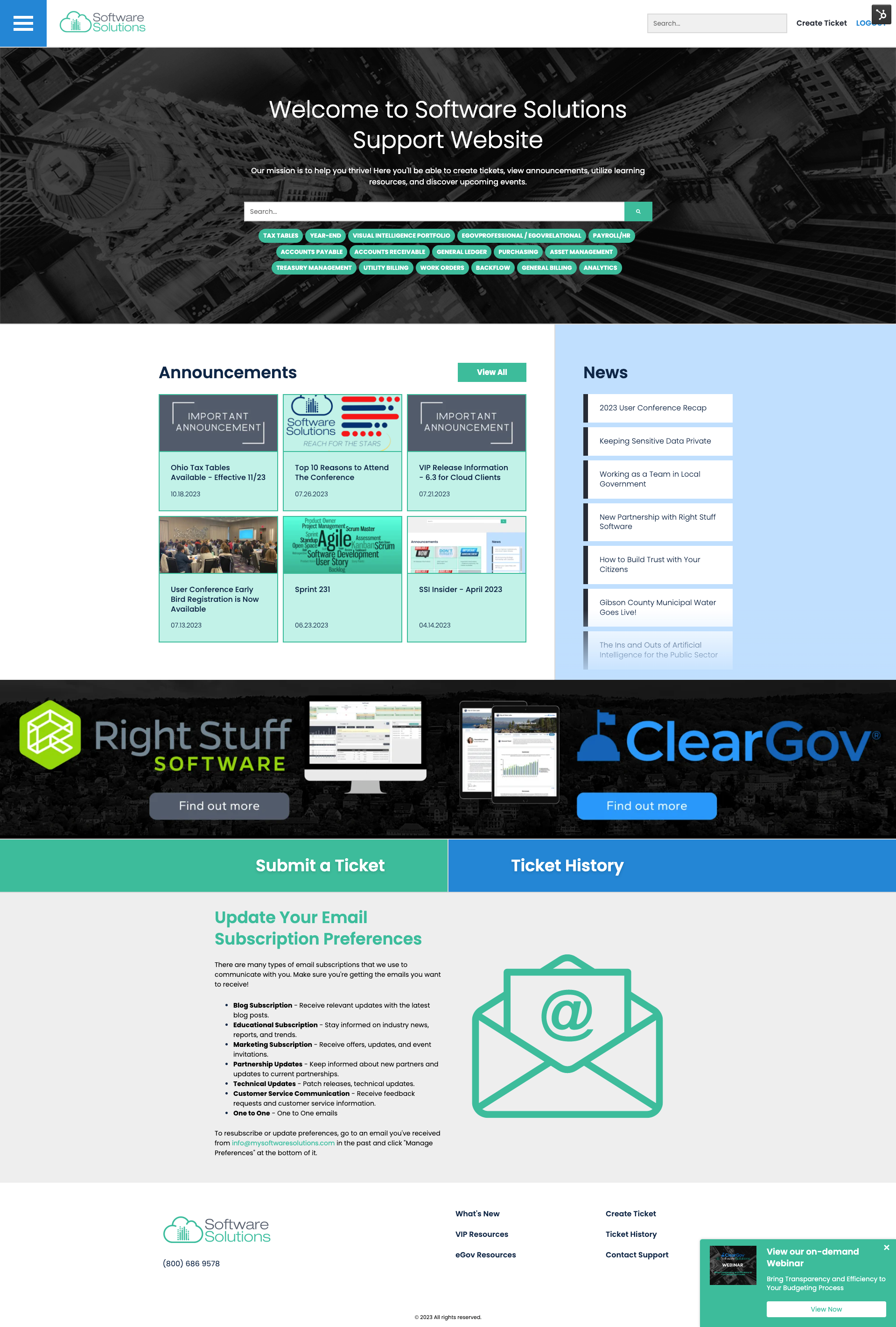 With HubSPot's API sync, the once daunting task of maintaining synced user accounts has transformed into a seamless process. Now, our support staff can make updates in ConnectWise, and within minutes, the data is seamlessly updated in HubSpot. This synergy ensures our focus remains on providing exceptional product support, not maintaining data.

Shandon Bissel | Software Solutions
Streamlined User Experience
The new portal not only improved functionality but also showcased a modern design that aligned with the main website. The updated system streamlined support and created an enhanced user experience for internal teams and customers alike.
The Results
After completing the migration to HubSpot, the refreshed support site was fully integrated with the ticket management system.
Increased Ease of Use
With the new menu organization, Software Solutions' customers were able to navigate the knowledge base and find articles more easily. As a result, the support team had fewer calls to answer, allowing them to spend more time creating valuable articles for their customers to use.
Fewer Platforms to Manage
The HubSpot configuration removed several other platforms and plugins the team had previously relied on to keep the support site operational. Now, they use just two platforms, HubSpot and ConnectWise, to accomplish the same goals. The team can work in ConnectWise to manage ticket conversations and in HubSpot to manage the site. Site updates are now more efficient, and more team members can be involved in that process.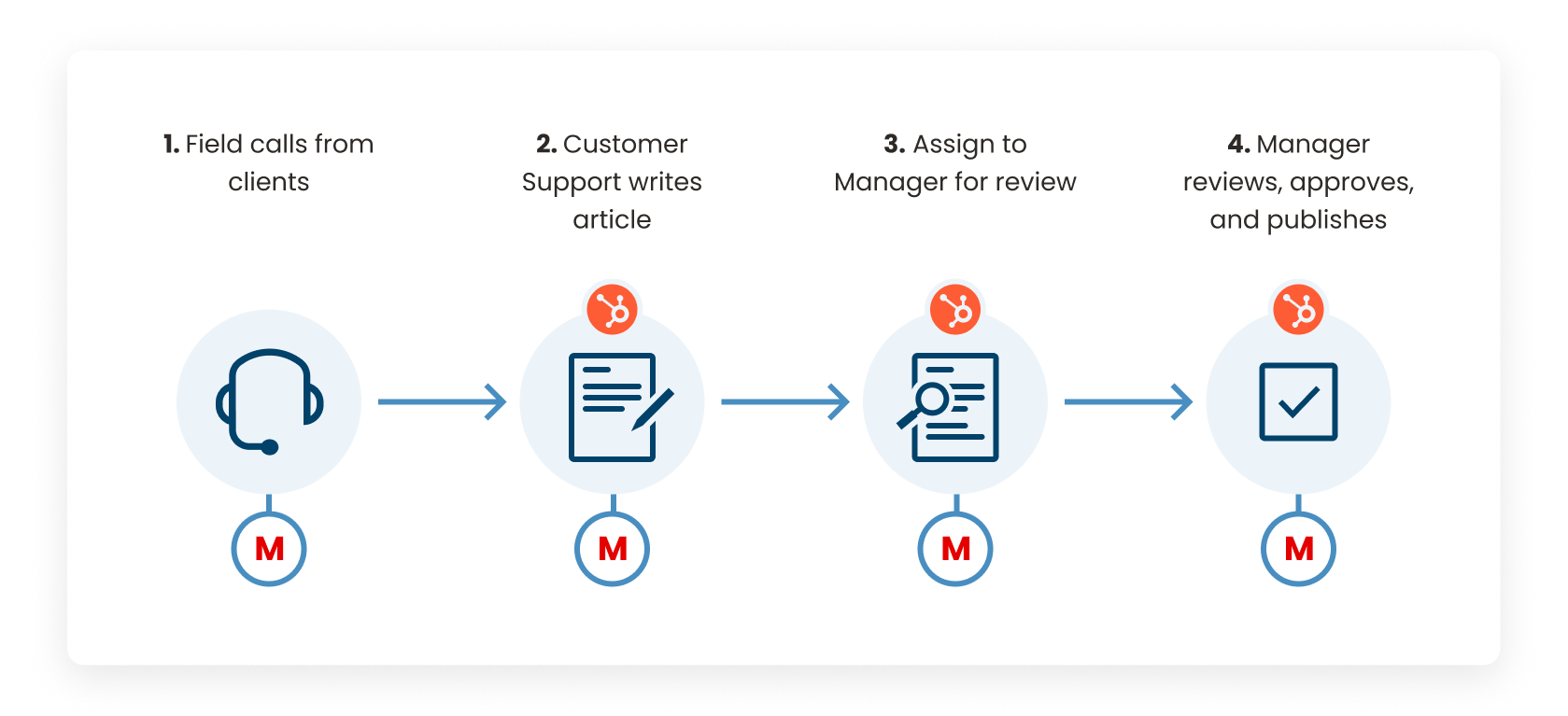 ✕
Increased Internal Knowledge
Thanks to the user friendliness of HubSpot's CMS Hub editing experience, Blue Frog was able to train more of the Software Solutions team on creating and editing pages for the portal. As a result, the team can update the site more quickly, create articles more efficiently, and scale training as new hires join the team.
The Future
With a new foundation in HubSpot, a refreshed structure, and improved internal processes, the Software Solutions team has more time to focus on creating great customer experiences for their clients.
Even after receiving great feedback from clients on the updated customer portal, Software Solutions identified further opportunities for improvement. In their ongoing partnership with Blue Frog, Software Solutions continues to add functionality and UI/UX improvements to the portal.
Through the portal project, Blue Frog was an outstanding partner. They went beyond the basics, bringing valuable ideas and expertise. When unexpected challenges popped up, their dedication ensured we were happy with the end result. While others hesitated, Blue Frog confidently tackled the complex task. The proof is in the pudding: our portal looks great, is user friendly, and needs less maintenance.

After the successful launch, Blue Frog kept impressing with a phase-two update. They made it easier to attach files to support tickets, show detailed ticket history, and display user-support conversations clearly.

Blue Frog also revamped user permissions. Now users can access articles, announcements, and more, while limiting user control over ticket creation. Blue Frog's smart solutions transformed our support and gave us more control.

Shandon Bissel | Software Solutions