Blue Frog
Improvements to form position and requested information leads to more efficient sales process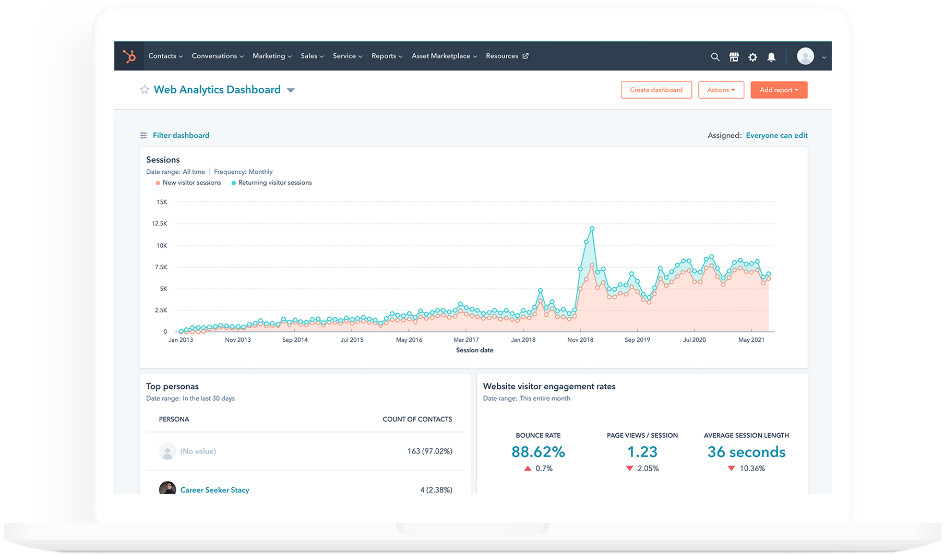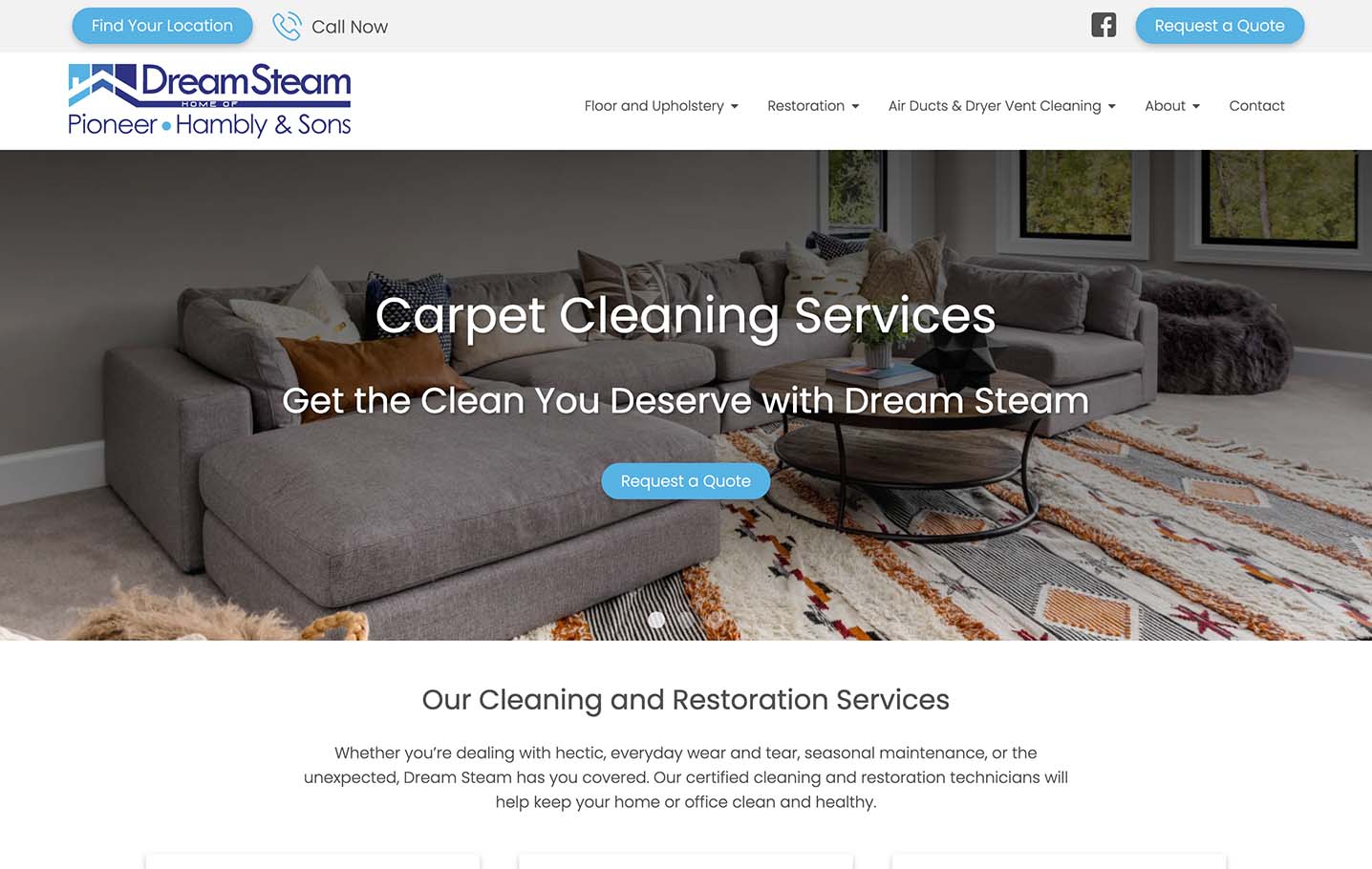 Background
Dream Steam noticed an issue with collecting information from contacts on their services pages. The only information gathered from a sidebar conversion form was contacts' names, email addresses, and messages. This minimal information was insufficient for their staff to accurately estimate a project, leading to difficulty communicating with potential customers.
The Challenge
When Dream Steam staff reached out to these contacts about their services, they had to ask a series of questions to understand what each potential customer was requesting. This resulted in reps spending extra time reaching back out to customers for information that could have been gathered up front.
Additionally, Blue Frog noted that considering the form was present on every services page, the number of submissions was very low. This suggested that it could be beneficial to review the placement and style of the form as well.
For Dream Steam, the most important function of the form was to gather as much information as possible about a prospective project without creating a large form that would disrupt users' experience of the page and create an obstacle to conversion. Dream Steam's services are very diverse, each of which requires different information.
The Solution
Blue Frog's solution was to implement a chatbot on each service page. Each chatbot pursued a line of questioning that focused on the individual service featured on its page. The bots would gather the information Dream Steam's staff needed for calculating estimates and reaching out to potential customers. This solution would increase the amount of information gathered during a conversion, streamline Dream Steam's back-end process, and prevent drastic alterations to the service pages styling.
The Results
After implementing Blue Frog's solution, Dream Steam gathers more information during each conversion opportunity. In four months, the chatbots have also collected information from 17% more contacts than the entirety of last year's total side bar form submissions.
Today, Dream Steam employees spend less time building estimates and collecting information over the phone, and the website is sleeker and more user friendly after the removal of the bulky and disruptive sidebar form.