 Commonfund Asset Management
Blogging best practices lead to impressive SEO results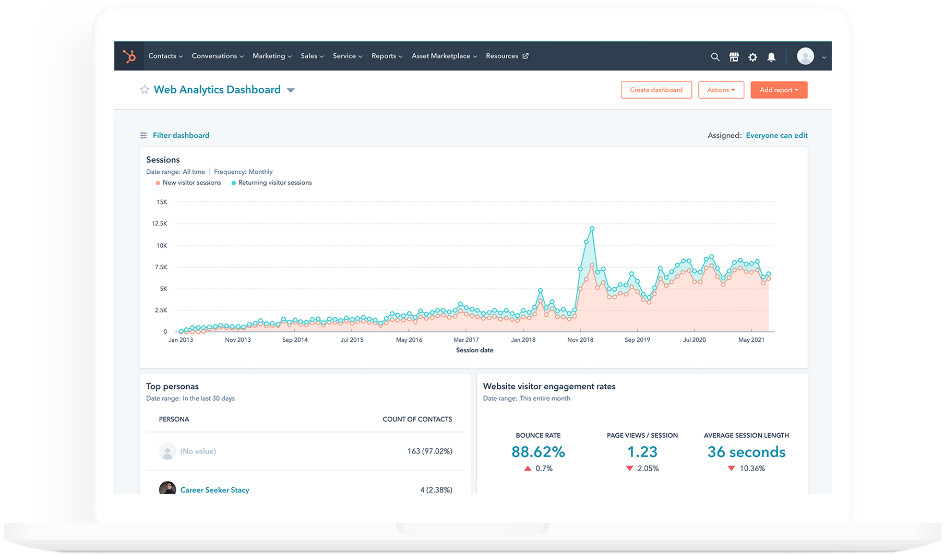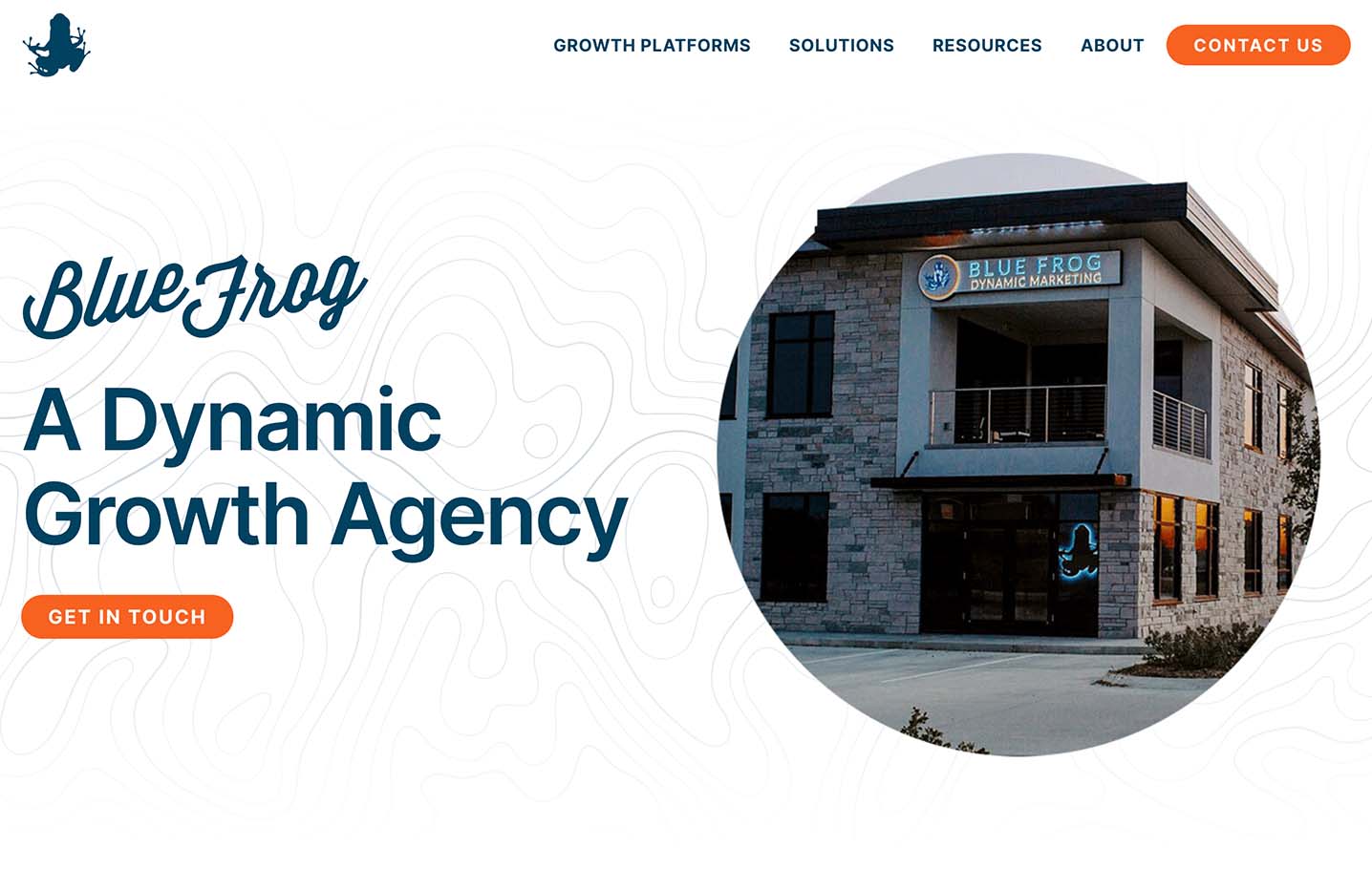 Background
Blue Frog is a digital marketing agency that implements a wide array of strategies based on the inbound marketing philosophy. The Blue Frog team consists of experienced, certified inbound marketers, including web developers, strategists, advertising specialists, content experts, and more. In 2020, Blue Frog wanted to grow their online presence as a thought leader in the digital marketing industry.
The Challenge
When competing with well-established marketing blogs for search engine ranking positions, becoming a thought leader in the digital marketing industry can be a tall task.
The Solution
Using their expertise in search engine optimization (SEO) best practices and keyword research, Blue Frog's team of marketing analysts developed a strategy to grow their presence in the digital marketing space. Specifically, Blue Frog's analysts created a local SEO blog series to provide more do-it-yourself guides for SEO experts and local business owners looking to grow their local search result presence. Blue Frog's analysts also knew how a consistent blog publishing schedule can positively impact the overall performance of their website. With the user-friendly blogging feature in the HubSpot Marketing Hub, incorporating SEO best practices and publishing to live website pages requires little development experience. While they had a team of developers behind them, the analysts at Blue Frog felt comfortable using HubSpot's blog posting features to optimize the title tag, H1 tag, meta description, and URL path of each post, as well as incorporate other SEO elements like schema markup. Search engine ranking factors are always shifting, and new factors are being taken into consideration every day. Blue Frog's marketing analysts are experts in search engine algorithm updates and monitor changes continuously. Using their knowledge of the changing environment of SEO ranking factors, they were able to position these blog articles to rank on the first page of search results for relevant keywords within 1-2 weeks of publishing.
83%
Increase in organic traffic
97%
Increase in search results clicks
157%
Increase in organic traffic YOY
The Results
From the start of the series in May 2020 to its completion in September 2020, Blue Frog's website saw an 83% increase in organic traffic.
Blue Frog experienced an increase in the average rank of all pages across the website and the blog, leading to a 157% increase in organic traffic year over year in September 2020.
Prior to the start of the blog series and consistent publishing of new content, Blue Frog's website received an overall average of 12,000 impressions and 110 clicks per day from search engine results pages. After the series was complete, the average daily impressions had increased to over 27,000, and clicks increased to over 200. That's nearly a 125% increase in impressions and a 97% increase in clicks from organic traffic to the website.
Similarly, in 2019, Blue Frog's website saw an average of just over 2,000 organic traffic views per month. After the blog series ended in September 2020, the website saw over 5,000 views and had five months of record-high organic traffic views. Those record high organic traffic views are continuing to climb as Blue Frog's analysts monitor and optimize the content on the blog.