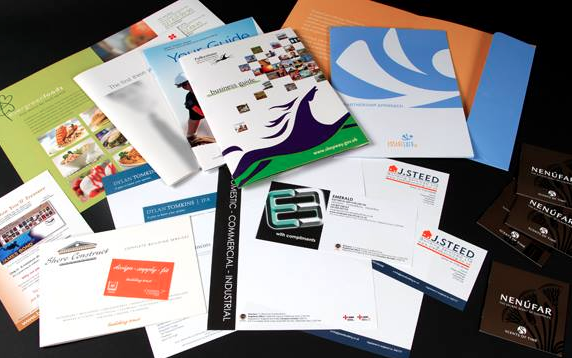 Variable data printing (VDP) is a method of digital printing that allows graphic or text elements to be easily and efficiently swapped out throughout a print job. For example, if you want to send a direct mail postcard to your customer list, variable data printing would let you cost-effectively personalize your marketing effort by presenting different offers or using different photos to better target specific types of customers.
How Can VDP Simplify Print Marketing?
Personalization
Variable data printing simplifies the print marketing process in a few different ways. As stated above, it makes it easy to personalize your communications to better connect with the different types of people who could benefit from your products or services. A study by Infosys found that 86% of consumers say that personalization has some impact on their purchasing decisions, and 25% report that personalization significantly influences what they purchase. With the growth of digital information storage, consumers have become quite accustomed to having their needs anticipated. In fact, in the same study, 31% of respondents said they wished their shopping experienced were more personalized than they currently are. When you show that you know who your recipients are, what problems they face, and how you can help them, they're more likely to connect with your brand.
Efficiency
When you use VDP, it's easy to change out the name and address on each piece of mail that you send out, eliminating the need for time-consuming and wasteful address labels. Once the order is printed, it's ready to go out without further hassle. You can even print postage!
Market Testing
In addition to connecting with your audience, personalization allows you to gain insight into the effectiveness of your campaign. There are a couple of different ways you can use VDP to help you understand what print marketing tactics work best with your audience as a whole or particular segments of it.
A/B Testing
You can choose to send out different versions of the same mailer and see which performs best. You can test out different graphics, images, offers, wording, or anything else you'd like to vary in your print materials. You can run as many or as few pieces as you'd like, so it's easy to do a couple of small test runs to get a sense of what will bring a greater response before sending out the bulk of your mailing.
Customer Tracking
You can get more information about who responds to which print marketing efforts by using customer codes, personalized URLs (PURLs), or call-tracking numbers to identify each recipient that responds to your offer or contacts you on the phone or through your website. These features will help you identify which segments of your audience responded to the particular communication as well as segments that may be more effectively persuaded by a different approach. Getting this kind of insight into the effects of your marketing efforts empowers you to maximize the ROI you see from print marketing.
If you'd like to get started with variable data printing or need any other commercial printing services, Blue Frog Marketing is your resource in Des Moines. We can print just about anything you can image, from business cards and promotional booklets to trade show signage and vehicle wraps. Click here to describe your project and get a quote! For more information on commercial printing, click below to access our free ebook.