Over the past few decades, practices & procedures used by plastic surgeons have changed & improved. So should their marketing strategy. You wouldn't use the same old surgical tools when better ones come along, would you? The same should be true for marketing. Here are a few tips for managing social media for plastic surgeons.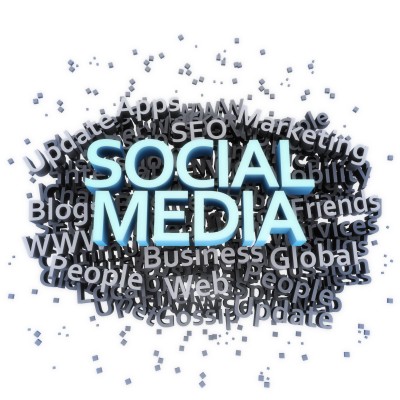 Pictures say it all.
It has been proven that social media posts with pictures get way more engagement than posts without them. So, get out your camera! Post pictures of your office, your staff, & your patients. Posting pictures of your staff will help your patients get to know them better & make them feel more comfortable coming to your practice.
'Before & after' pictures are a really great ideas as well. Let your work speak for itself, & let people see what you're practice is capable of doing.
Educate the public.
Plastic surgery still has stigmas. Many think that it's only for the really rich & the really superficial. Social media is a great way to show this isn't true. Share stories of people that have had procedures (with their permission of course) & why they did it. This will help the public realize that plastic surgery can be for anyone.
Educating your fans on products & procedures your practice offers can also be really helpful. If people know what to expect during a specific treatment, they won't be afraid to get it. Try posting videos as well whenever possible. The more educated you can keep your followers, the better it will be for your business.
Blogging can also be a great way to educate. Adding a blog to your website will also help with search engine optimization & inbound marketing. Just remember to update the blog as consistently as possible. Blogs that aren't updated very often are easily forgotten about.
Keep your content timely & relevant.
The easiest way to get followers on social media is by posting good content on a regular basis. You'll always want to post at least once a day, maybe more depending on the platform. Make sure you aren't just posting to be posting though. Post things people will care about, such as 'before & after' pictures, tips & questions.
Make sure you aren't just posting about yourself. Every post shouldn't just talk about your office. Make sure you also post about current events & things going on within your community. This will give you a wider reach & help attract people to your pages. Additionally, posting too many "salesy" things will lead to people unliking or unfollowing your page.
Along with posting good content, make sure you also are engaging with your fans & followers. Ask questions on the page. Encourage people to post comments or pictures on the page as well. Make it feel like a community. You'll also want to make sure that you respond to comments as soon as possible when needed. Show your fans that you care by engaging with them.
Encourage reviews & testimonials.
This may sound like a risky move, but it will pay off. The good reviews will help people decide if certain procedures are right for them. The negative reviews give you an excellent chance to show off your great customer service by striving to turn an unhappy patient into a happy one. Always respond to a negative review as soon as possible. The longer the review is out there without a response, the worse it looks. Respond immediately, even if it's just to say you're working on resolving the problem.
Social media never sleeps, so managing it can easily become a full-time job. If you find you don't have the time & resources to dedicate to social media management, check out what Blue Frog can do for you.