The days of looking for a lawyer in the phonebook are long gone. These days, many people are turning to social media for lawyers.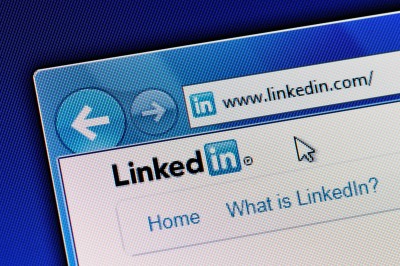 Here are a few tips to make sure you are taking full advantage of this fact.
Get on LinkedIn.
For business professionals, LinkedIn is definitely the place to be. This social media platform allows you to display your credentials & background to a wide audience.
LinkedIn Tips:
Make sure your profile picture is professional & current. Have someone else take the photograph for you. No selfies allowed!
Keep your profile current. Make sure all of your awards, certifications, & work experience are updated as needed.
Add keywords to the summary section. Adding keywords about your practice will help people find you when they are searching for lawyers on LinkedIn.
Add articles to the 'Publications' section on LinkedIn when articles or blogs are published. This will give potential clients a feel for what you're all about & help them decide if you fit their legal needs.
Join legal groups online, & get in the conversation. LinkedIn groups are a great way to meet people in your industry, & can also help you connect with potential clients. Join legal groups as well as local groups to expand your reach.
Ask people to endorse you. One of the best things about LinkedIn is that your profile displays all of your endorsements. Potential clients can go to your page & see how many people have endorsed you & what they have to say about your legal services.
Blue Frog offers one-on-one LinkedIn training for professionals. If you are interested in learning more about this, click here.
Join other social media platforms also.
While LinkedIn is definitely the best platform for lawyers to join, others can work as well. When posting on Facebook, Twitter, Google+ etc., feel free to let your personality through a little bit. Let people see the you outside of the office. Perhaps post pictures of your family or pets.
It's also a good idea to use these other platforms to keep your fans & followers informed. Try posting legal tips, or updates on new laws. Be careful though & do not post information about specific cases as this may violate privacy laws.
Blog, blog, blog!
Blogging a great way to get new clients. Set up a blog on your website & make sure you post on it regularly. Every time you post a new blog entry, make sure you post the link on all of your social media platforms to get people to read it.
Tips on blogging:
Use keywords. It's a great idea to have a goal in mind for each blog entry. Generally, the goal would be to reach a specific type of customer. When writing the blog, keep search engine optimization (SEO) in mind. This means that you should include words & phrases in each blog that people would search for on Google. When keywords & phrases are used correctly, your blog will appear on the results page when a Google search is done on those topics.
Make sure the blog is connected to your website. Having a blog that is not linked on your site won't do you much good. People like to be able to have everything all in one spot, so it is a good idea to have your blog connected with your site so they can reach you if needed.
Blog regularly. Absence does not make the heart grow fonder! Being absent from the blogging universe will make your followers forget about you. Try & blog at least once a week if possible. Remember, many blog sites will let you schedule your entries. So if you find you have time one day, go ahead & sit down & write a few blogs at once, & just space them out accordingly.
If you find that blogging & social media just take up too much of your time, consider hiring a firm to do that for you. Take a look & see what Blue Frog can do for your business here.